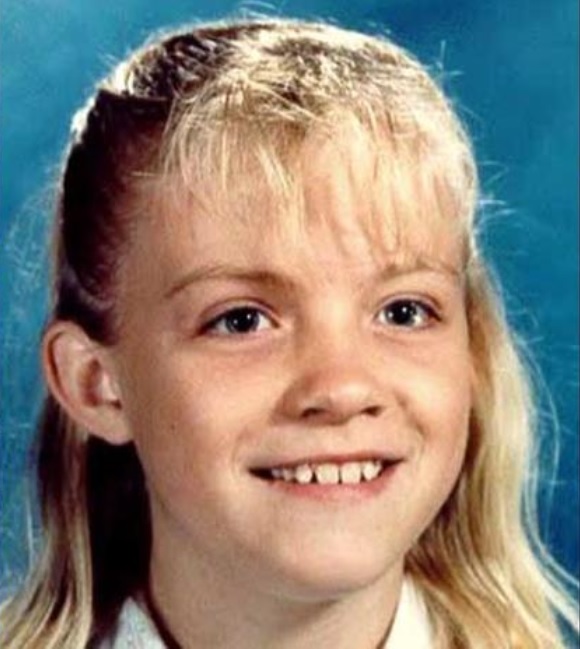 Real Name: Michaela Joy Garecht
Nicknames: Kayla
Location: Hayward, California
Date: November 19, 1988
Occupation: Student
Date of Birth: January 24, 1979
Height: 4'8"
Weight: 75 lbs.
Marital Status: Single
Characteristics: Garecht has prominent ears, and both are pierced. Her eyes slant slightly downward.
Details: Nine-year-old Michaela Garecht went to the market with her best friend in Hayward, California near Oakland in 1988. They were in the store buying candy, but when she came out, her bike had been moved to a place where she was abducted by a strange man waiting for her in his car. He quickly grabbed her and drove off. She has not been seen or heard from since. Nikki Campbell, Ilene Misheloff, and Amber Swartz disappeared nearby.
Recently, the case has been reopened through the rescue of Jaycee Dugard, another area girl who had been kidnapped by pedophile Phillip Garrido of Antioch, California. She had been discovered living in tents on his property. On America's Most Wanted, a car resembling the one which took Michaela was found and photos of Garrido at the time of her abduction match the descriptions of the man who took her.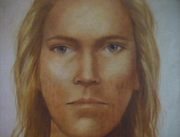 Suspects: The police have an artist composite of Michaela's abductor in this case, but have been unable to determine his identity. People of interest in this case have been Wesley Shermantine, Loren Herzog, Timothy Binder, and Phillip and Nancy Garrido.
Extra Notes: This case first aired on the January 18, 1989 episode.
Michaela's case was profiled on America's Most Wanted .
Results: Unsolved. In February 2012, Wesley Shermentaine, a convicted killer on death row, wrote a letter to the Stockton Record after Loren Herzog, his former partner in crime, committed suicide in January 2012, which he stated he believed to be responsible for Michaela's abduction. Recently, a bone fragment found in a the well where Shermantine directed as a source where bodies were was identified as that is of a child 5-14 years old. It was later determined to belong to Kimberly Billy, a suspected victim of the Speed Freak Killers, whose remains were identified in March 2012. Michaela remains missing and her case remains unsolved.
Links:
---
Ad blocker interference detected!
Wikia is a free-to-use site that makes money from advertising. We have a modified experience for viewers using ad blockers

Wikia is not accessible if you've made further modifications. Remove the custom ad blocker rule(s) and the page will load as expected.