Ad blocker interference detected!
Wikia is a free-to-use site that makes money from advertising. We have a modified experience for viewers using ad blockers

Wikia is not accessible if you've made further modifications. Remove the custom ad blocker rule(s) and the page will load as expected.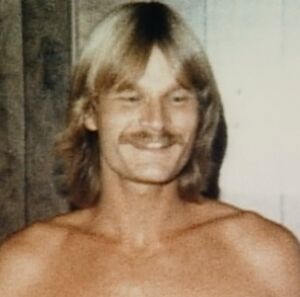 Real Name: Michael Wayne Brown
Aliases: None Known
Wanted For: Escape
Missing Since: December 1984
Details: In 1974, eighteen-year-old Michael Wayne Brown and a friend robbed an insurance office in Oklahoma and murdered Richard Sullivan, an insurance investigator who arrived in the office during the robbery. The two men were eventually arrested, tried, and convicted of the murder and Brown was sentenced to death; his sentence was later commuted to life in prison. In 1983, a widow named Donna Moses met Brown through a program in her church group where they talked to prisoners at a nearby correctional facility. The two fell in love and in 1984 were married. On December 3, just a few months later, Michael Wayne Brown and another inmate escaped from the Jess Dunn Correctional Center in Taft, Oklahoma, and authorities assumed that Donna had driven the getaway car after she dropped her two children off with relatives.

Donna vanished just one day before her daughther Sherry Nickerson's 15th birthday. The Browns, using the alias David and Sherry Gregory, were tracked down to New Jersey. In 1987, Donna called Sherry to tell her that she had split up with Brown and that she would soon returned, but she never did. Donna called Sherry and her brother again in either 1990 or 1991, and she asked if she had any grandchildren, but at the time she didn't. However, since then, Sherry and her brother have each had a son, and they want their children to met their long-lost grandmother. Authorities believe that Donna is afraid to come home because of her involvement in the escape. However, there are no arrest warrants out for Donna and she is allowed to come home at any time. Michael Wayne Brown is still wanted for the escape.
Extra Notes: This case first aired on the April 10, 1998 episode of Unsolved Mysteries.
This is not the Michael Wayne Brown from Moncton, New Brunswick in Canada; He is still missing.
Results: Captured. After nearly 14 1/2 years on the run, Brown surrendered to authorities while working in a Kettering, Ohio video store under the name Kenneth Ginter. Going on the run after the Unsolved Mysteries segment, he returned to prison to finish his sentence. Donna has not been prosecuted in helping his escape.
Links:
---