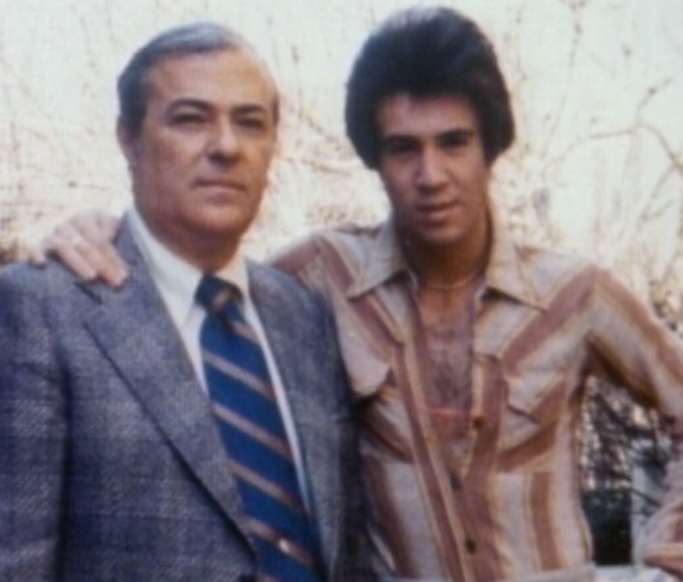 Real Name: Michael L. Rosenblum
Nicknames: None
Location: Baldwin, Pennsylvania
Date: February 14, 1980

Case
Details: Michael Rosenblum suffered from drug addiction for several years, but after several attempts to get him help, his parents finally banished him from the family home in Baldwin, Pennsylvania, on February 13, 1980. Michael left that night in a car driven by his girlfriend Lisa. The next day, Michael woke up with a severe drug hangover, and Lisa took him to the hospital. However, he refused to be treated, and they left the hospital and went to a nearby gas station. Michael then told Lisa that he needed to borrow her car and left her stranded at the station. Michael was never seen by his family or friends again. His family filed a missing person's report the next day. The police soon began searching for Lisa's missing car, as they felt it would lead them to Michael. Two weeks later, the car had still not been found, so Maurice, Michael's father, decided to start his own investigation into his son's disappearance. Then, three months later on May 21, the Baldwin Borough Police Department notified Lisa that her car had been impounded, and that it had been in a lot since the day Michael vanished. Maurice could not understand how the police department had had the car for three months and did not realize it. Maurice learned that the car had been found on River Road, which connected Baldwin to the South Side of Pittsburgh. Two of the tires were flat, and the engine was cooled, but there was no trace of Michael. The Pittsburgh Police Department went to Baldwin to determine why there was a delay. Baldwin's department claimed that they have mailed Lisa a letter about the car a day after Michael vanished, but Lisa claimed she never received it. Maurice claimed that around the time of Michael's disappearance, he received two anonymous phone calls. The first caller, who called before the car was found, claimed that Michael had been arrested by the Baldwin police; Maurice hung up, assuming it was a prank. However, when the second caller, who called after the car was found, said the same thing the first caller had said, he became suspicious. On July 15, another bizarre twist in the case occurred when the Baldwin Police Department put out an arrest warrant for Michael, even though he was listed as a missing person. The arrest warrant was for an armed robbery that occurred in April. A private investigator for the Rosenblums interviewed the victims of the robbery and they gave him a description of the robber that did not match that of the composite issued by police; the investigator believes that the police used the original photo of Michael from his missing person flyers to make the composite. A week later, the warrant was dismissed. Maurice took his suspicions to the Attorney General, who investigated, but cleared the Baldwin police of any wrongdoing. Then, in 1986, Maurice received an anonymous tip that told him to speak with Jean Haslett, who had worked as a dispatcher for the Baldwin police. Jean said that two months after Michael disappeared, the chief of police, Aldo Gaburri, had ordered his clerk Fred Cappelli to type up the letter that Lisa was supposed to have received two months earlier, and to also backdate it to the time that she should have received it. Fred corroborated Jean's story, saying that he typed the letter on May 20, and that after typing it, Gaburri told him to sign the paper with signature of Chester Lombardi, the officer who found Lisa's car, and put away without sending it. After hearing this, Maurice wrote a letter to the Baldwin Borough Council, stating that they should investigate what he believed was a cover-up. In October 1987, a hearing was held by the council, and Chief Gaburri was dismissed as a result. Gaburri then appealed it, and he was later re-instated by the council as a result. Cappelli claimed that Gaburri had friends in the council, which led him to being re-instated. The council denies this. Maurice Rosenblum still does not have answers as to what happened to his son. However, in April of 1988, a search of a hillside in Baldwin turned up a small piece of bone and other effects believed to have belonged to Michael.
Suspects: Aldo Gaburri, Warren Cooley and Donald Misencik
Extra Notes: The case was featured as a part of the January 11, 1989 episode.
Results: Unresolved. In June of 1992, three miles from where Michael's girlfriend's car was discovered, a skull fragment was found. It was soon determined that it belonged to Michael, and police are now investigating the case as a possible homicide, although the cause of death could not be determined. After a series of investigations into Cooley and Misencik by the Pennsylvania Attorney General's Bureau of Criminal Investigations, no charges were ever filed, and, in fact, when the outcome of their investigation was made known to representatives of a magazine article, fed by people with an agenda in the borough, there was an instant settlement in a lawsuit against said magazine. His father, Maurice Rosenblum, died in 2008. Police Chief Aldo Gaburri passed away in 1997 at the age of 76.
Links:
---
Ad blocker interference detected!
Wikia is a free-to-use site that makes money from advertising. We have a modified experience for viewers using ad blockers

Wikia is not accessible if you've made further modifications. Remove the custom ad blocker rule(s) and the page will load as expected.