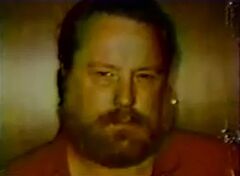 Real Name: Michael John Lassen
Aliases: No Known Aliases
Wanted For: Arson and Manslaughter
Missing Since: September 1987

Details:
At around 12:30am on January 27, 1987, an explosion occurred at Odie's Steakhouse in Elgin, Oregon. The fire that resulted from the explosion soon spread to other buildings around the restaurant. One of the buildings that also caught fire was a hardware store where a 90 year old man named Clarence Whittey lived above in an apartment. Tragically, Clarence was unable to escape from his apartment and died.
The owners of the restaurant, Michael Lassen, 40, and Kathleen Stockfleth, 62, were soon arrested for arson and felony murder. Authorities determined that the fire had been deliberately set by the two owners in order to collect insurance payments on the building. Michael Lassen pled guilty to arson and manslaughter in September of 1987, but fled the area before he could be sentenced. He was last seen selling his car in Portland.
Extra Notes: The case was featured as a part of an FBI alert on the September 19, 1990 episode.
Results: Captured. In August 1999, Lassen was arrested by the FBI. he is now serving a twenty year sentence for the arson and Clarence's death.
Links: None
---
Ad blocker interference detected!
Wikia is a free-to-use site that makes money from advertising. We have a modified experience for viewers using ad blockers

Wikia is not accessible if you've made further modifications. Remove the custom ad blocker rule(s) and the page will load as expected.