Real Name: Michael Anthony Hughes
Nicknames: No Known Nicknames
Location: Choctaw, Oklahoma
Date: September 12, 1994
Occupation: Student
Date of Birth: March 21, 1988
Height: 3'10"
Weight: 45 lbs.
Marital Status: Single
Characteristics: Caucasian Male, Brown Hair and Brown Eyes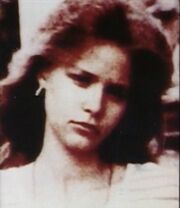 Details: Six-year-old Michael Hughes attended Indian Meridian Elementary School in the Oklahoma City suburb of Choctaw. He lived with foster parents Merle and Ernest Bean. On September 12, 1994, a man named Franklin Delano Floyd snatched him after claiming to be his father. He was armed at the time and took both him and James Davis, the school principal, with him, later deserting Davis handcuffed to a tree in a wooded area. Five hours later, Davis was rescued, but for two months, no sign of Franklin Floyd or Michael ever turned up until Floyd was finally arrested in Louisville, Kentucky.
As police delved into the case, they made several disturbing discoveries. In 1975, Floyd, then thirty-two, turned up in Oklahoma City. He was going by the name "Trenton B. Davis" and had a young girl with him, who he claimed was his daughter, Suzanne. Over the next decade, Floyd and Suzanne moved from town-to-town, using a variety of aliases. In 1988, Suzanne, then seventeen, gave birth to her son, Michael Hughes. Incredibly, Floyd to be the boy's father. Even more incredibly, he then married Suzanne, even though she was his "daughter".
In 1990, when Michael was two, Suzanne was killed in a suspicious hit-and-run accident. The prime suspect was Floyd, although he was never charged. Floyd vanished soon after that, leaving Michael with foster care. His foster parents remembered that he had developmental problems. He had trouble with communication and muscle control. Six months after abandoning Michael, Floyd was arrested on a parole violation. A routine blood test led to a somewhat surprising discovery: Floyd was not Michael's biological father. After being released from prison, Floyd tried getting custody of him and abducted him only after being denied custody.
Investigators were disturbed to discover that Suzanne was not Floyd's biological daughter either; they believe that she was abducted by him as well. Today, no one knows where Michael is, nor do they know what his mother's true identity is. Floyd claims to have drowned him in a motel in Georgia and buried him in a cemetery. Other sources claim that he is alive, but Floyd keeps changing his story, completely unable to tell the truth.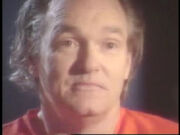 Suspects: Franklin Delano Floyd
Extra Notes: This case first aired on the December 15, 1995 episode. Kevin Ogle of KFOR-TV helped to present the case. Michael's abduction was also referenced on Motives & Murders: Cracking the Case, in which the TV program focused primarily on the murder of Cheryl Commesso.
Results: Unresolved. Floyd was subsequently sentenced to fifty-five years in prison for Michael's abduction. In 2002, he was sentenced to death for the 1989 murder of Cheryl Commesso, a friend of "Suzanne Davis," for which he is currently waiting execution. In October 2014, Michael's mother was finally identified as Suzanne Marie Sevakis. After Suzanne was identified, Franklin Floyd confessed to killing Michael and told authorities that on the day of the abduction, he was annoyed by Michael's behavior, shooting and killed him after pulling off of an Oklahoma interstate. A witness in the area of the interstate reported seeing a suspicious man arguing with a small child, matching Floyd's confession. Authorities searched the area where Floyd claims he buried Michael, but Michael's remains have not yet been located. It is unknown if Floyd will be charged with Michael's murder. The case is considered closed.
Links:
---
Ad blocker interference detected!
Wikia is a free-to-use site that makes money from advertising. We have a modified experience for viewers using ad blockers

Wikia is not accessible if you've made further modifications. Remove the custom ad blocker rule(s) and the page will load as expected.