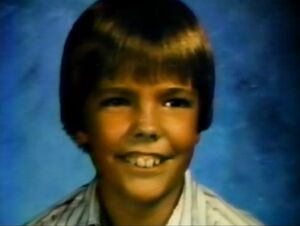 Real Name: Michael Paul Henley Jr.
Nicknames: No known nicknames
Location: Zuni Mountains, New Mexico
Date: April 21, 1988
Occupation: None
Date of Birth: circa 1979
Height: 4'6"
Weight: 60 pounds
Marital Status: Single
Characteristics: Blond hair, brown eyes.
Details: Nine-year-old Michael Paul Henley Jr. had gone on a camping trip with his father and a family friend on April 21, 1988, in the Zuni Mountains. Just twenty minutes after they arrived, Michael mysteriously vanished. A search of the area found no trace of him. Then, on June 15, 1989, a woman in Port Saint, Florida, noticed a white van next to her car as she went to a store. When she returned, a photograph laid where the van was, which depicted a young boy and girl bound and gagged. The Henley family believed the boy in the photograph was Michael Henley, and the family of a missing 19 year old girl named Tara Calico recognized the girl as her. The FBI has not been able to determine if the two children in the picture are Tara and Michael.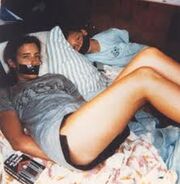 Suspects: It is believed that Tara and Michael may have been abducted by the same person, the driver of the white van.
Extra Notes: The case was featured as a part of the September 20, 1989 episode.
Results: Solved. In 1990, the remains of Michael Henley were found just a few miles from the campsite that he had vanished from. Michael had the misfortune of getting lost in the forest and having his head and limbs torn off by a wild animal suspected to be a bear. His disappearance and death is no longer believed to be related to the disappearance of Tara Calico; she, however, remains missing. Also, the boy in the photograph has never been identified.
Links: None
---
Ad blocker interference detected!
Wikia is a free-to-use site that makes money from advertising. We have a modified experience for viewers using ad blockers

Wikia is not accessible if you've made further modifications. Remove the custom ad blocker rule(s) and the page will load as expected.