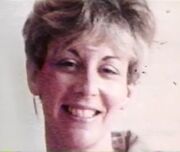 Real Name: Merle Marie Vanderheiden
Aliases: None Known
Wanted For: Abduction
Missing Since: June 22, 1990

Details: Merle Marie Vanderheiden is the daughter of Francis Walsh and Therese Rose Walsh. They had married in 1980, but they eventually divorced in 1987 after Merle claimed that Therese was being abused by Francis, although there was no evidence whatsoever to prove the abuse. Merle moved back home, where she formally lived, while Francis and Therese remained in Hawaii. In 1990, Francis Walsh had custody over his daughter, Therese, and her mother, Merle Marie Vanderheiden, was not permitted any unsupervised visits. On June 22, 1990, Therese went to her day care center and was abducted by a woman wearing sunglasses and a hat while she was walking back from recess.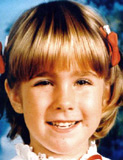 The woman was soon identified as Merle and an warrant was issued for her arrest. Francis soon learned that Merle was probably aided in her flight by the Children of the Underground, headed by Faye Yager, that may have also helped in the abduction of Savannah Todd. Neither Merle nor Therese have ever been located.
Extra Notes: The case was featured as a part of the March 14, 1997 episode.
Results: Wanted
Links:

---
Ad blocker interference detected!
Wikia is a free-to-use site that makes money from advertising. We have a modified experience for viewers using ad blockers

Wikia is not accessible if you've made further modifications. Remove the custom ad blocker rule(s) and the page will load as expected.