Real Name: The Mary Celeste
Case: Mysterious Legends
Date: December 4, 1872
Location: Atlantic Ocean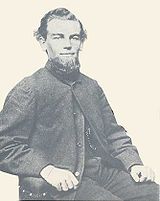 Details: In 1872, Benjamin Briggs, his family, and several crew members went on a voyage from America to Europe on the ship the Mary Celeste. On December 4, the ship was found abandoned in the middle of the Atlantic, and there was no sign of anyone on board. Several theories have came up to try to explain what happened to the missing crew, but over a century later, the case remains a baffling mystery.
Extra Notes: The case was featured as a part of the December 2, 1994 episode.
Results: Unsolved
Links:
---
Ad blocker interference detected!
Wikia is a free-to-use site that makes money from advertising. We have a modified experience for viewers using ad blockers

Wikia is not accessible if you've made further modifications. Remove the custom ad blocker rule(s) and the page will load as expected.