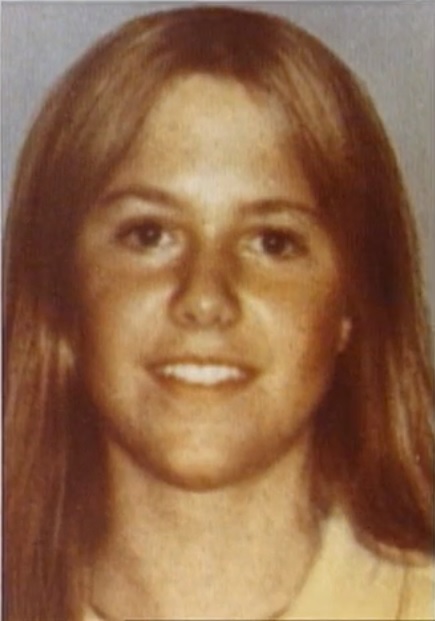 Real Name: Martha Moxley
Nicknames: No Known Nicknames
Location: Greenwich, Connecticut
Date: October 30, 1975

Details: After a night out with friends on October 30, 1975, fifteen year old Martha Moxley vanished. The next day, her body was found by her friend Sheila about 50 yards from her home; Martha had been stabbed and bludgeoned to death with a golf club. Although Martha's pants and underpants had pulled down to her knees, forensics showed no signs of rape or sexual assault. Police estimated that Martha had been murdered some time between 9:45pm and 10pm. At the time, everyone suspected that the killer was from outside of the gated community. However, to this day, the two main suspects in the case are Martha's own neighbors, Thomas and Michael Skakel.
Suspects: The immediate suspects in Martha's death were seventeen year old Thomas and fifteen year old Michael Skakel, relatives of the Kennedy family. The suspicion intensifed when the Skakel family lost one of their golf clubs, the same blunt instrument used as the weapon, It was later confirmed that the murder weapon came from the Skakel home.
Authorities questioned Thomas and Michael on October 31. Michael stated that he and Thomas had been with Martha on the night of her murder. Thomas was discovered to be the last person to see Martha alive. Thomas told police that he, Martha, Michael, and two other friends sat in their car from around 9 to 9:30pm. Their older brothers kicked them all out of the car because their cousin needed a ride home. The two friends with them left, and a few minutes later Martha supposedly left. Thomas told the detective that he then went inside because he had to write a paper on Abraham Lincoln. He said that he last saw Martha at around 9:30pm. Detectives talked to Thomas's teachers and found that no such paper about Lincoln had been assigned.
Both brothers were known to have a crush on Martha, but she rebuffed advances from both, preferring to stay friends. This may have intensified the desire for murder. After the case flopped in 1976, it faded into obscurity. However, fifteen years later, the case of William Kennedy Smith became national news. As Smith is a famous blood relative of Ethel Kennedy's children and the Skakels are her nephews, the Moxley murder became the talk of the town again. In 1991, Rushton Skakel, the family patriarch, hired a private investigator to put the rumors to rest once and for all. This proved a serious error as both brothers changed their stories than what they gave police during their 1975 interrogations.

Extra Notes: The original airdate for this episode is February 16, 1996. This case also ran on Cold Case Files.
Results: Solved. A few years after the murder, Michael had more scrapes with the law and was shipped to a military-style boarding school. His roommate later recalled a conversation where Skakel confessed to the murder and commented, "I'm going to get away with murder. I'm a Kennedy." This witness did not come forward until 1996 after the Unsolved Mysteries broadcast. Michael Skakel was arrested for Martha's murder in 1999. tried for the murder and was convicted on June 7, 2002. Adding to the evidence was that Skakel's boarding school roommate was subpoenaed to testify during the trial. Skakel was sentenced to 20 years to life for first-degree murder and currently resides in prison. In October 2007, a Superior Court Judge denied Skakel's motion for a new trial.
In a dramatic new development, in October 2013, Skakel was granted a new trial by a Connecticut judge who ruled his attorney had failed to adequately represent him when he was convicted in 2002 of killing his neighbor in 1975. Skakel argued his trial attorney, Michael Sherman, was negligent in defending him when he was convicted in the golf club bludgeoning of Martha Moxley when they were 15 in wealthy Greenwich. Prosecutors have said they will appeal the decision. John Moxley, the victim's brother, said the ruling took him and his family by surprise, and they hope the state wins an appeal. 
In his ruling, the judge wrote that defense in such a case requires attention to detail, an energetic investigation and a coherent plan of defense.
"Trial counsel's failures in each of these areas of representation were significant and, ultimately, fatal to a constitutionally adequate defense," Judge Thomas Bishop wrote. "As a consequence of trial counsel's failures as stated, the state procured a judgment of conviction that lacks reliability."
On December 31, 2016, the Connecticut Supreme Court reinstated Skakel's murder conviction, holding that Sherman provided a constitutionally adequate defense.
Links:
---
Ad blocker interference detected!
Wikia is a free-to-use site that makes money from advertising. We have a modified experience for viewers using ad blockers

Wikia is not accessible if you've made further modifications. Remove the custom ad blocker rule(s) and the page will load as expected.