Real Name: Martha Hinkle
Case: Lost Sister
Location: Greenville, Tennessee
Date: 1924
Details: Mary and Martha Hinkle were twin daughters of sharecropper Rufus Hinkle. He, who had nine other children, was forced to give them up for adoption after his wife died while giving birth to them. In 1955, Mary was reunited with her brother, Albert, and the rest of her family; she was then told that she had a twin sister. Since then, she and her family has been searching for Martha. In 1985, Rufus's granddaughter, Jackie Reynolds, began to search for Martha. She discovered orphanage records that showed in November 1924 that Charles and Lydia Meeks of Johnson City, Tennessee, had taken Martha in. After that, she could find no trace of the Meeks or Martha. The Hinkle family is still hoping to be reunited with her.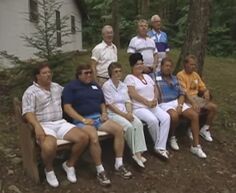 Extra Notes: This case first aired on the October 24, 1990 episode.
Results: Solved. A viewer, Sandy Detain, contacted the Hinkle family saying she had found Martha. She had lived with the Meeks for three years, but was later taken in by the Jackson family. In 1940, she married James Thomas and they had four sons. Tragically, she passed away just weeks before the Hinkle family found her. However, in July 1991, they were reunited with her sons.
Links: None
---
Ad blocker interference detected!
Wikia is a free-to-use site that makes money from advertising. We have a modified experience for viewers using ad blockers

Wikia is not accessible if you've made further modifications. Remove the custom ad blocker rule(s) and the page will load as expected.