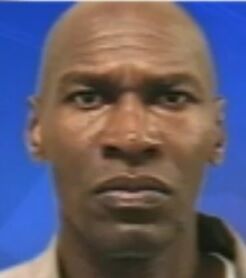 Real Name: Marshall Lee Brown
Aliases: None Known
Wanted For: Murder
Missing Since: December 29, 1996

Details: In the early morning hours of December 29, 1996, Marshall Lee Brown came to a disabled van parked on Railroad Avenue. Four other individuals were in the van, including Steven Calhoun, who testified against him in a 1977 murder, and David Brown. Marshall seated in the front passenger seat, took out a gun and fired it at Calhoun, seated immediately behind him in the rear passenger seat. Calhoun later died from the gunshot. Brown attempted to obtain the weapon from Marshall, who tried to shoot Brown during the struggle. At the time of the shootings, Marshall was a fugitive who had escaped from prison in April 1996 while serving a sentence for second degree murder. Brown escaped the scene and is wanted by the police.
Extra Notes: This case first aired on the April 17, 1998 episode of Unsolved Mysteries. He was also featured on I (Almost) Got Away With It.
Results: Captured. Marshall Lee Brown was arrested in July 1999, convicted of Steven's murder, and is now serving time in prison.
Links:
---
Ad blocker interference detected!
Wikia is a free-to-use site that makes money from advertising. We have a modified experience for viewers using ad blockers

Wikia is not accessible if you've made further modifications. Remove the custom ad blocker rule(s) and the page will load as expected.