Ad blocker interference detected!
Wikia is a free-to-use site that makes money from advertising. We have a modified experience for viewers using ad blockers

Wikia is not accessible if you've made further modifications. Remove the custom ad blocker rule(s) and the page will load as expected.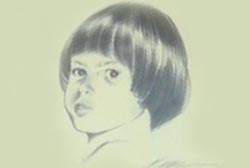 Real Name: Marlene Santana
Nicknames: No known nicknames
Location: Brooklyn, New York
Date: October 21, 1985
Occupation: Minor
Date of Birth: October 18, 1985
Height: 1'8"
Weight: 7 lbs.
Marital Status: Unrevealed
Characteristics: Hispanic female. Brown hair and eyes
Details: Marlene Santana was the infant daughter of Francesca and Thomas Santana. She was abducted from a New York hospital shortly after she was born. Francesca was leaving the hospital with newborn Marlene and an adult companion when a white female in her late 20s or early 30s confronted her. Wielding a gun, the assailant lead her and her friend around the block from the hospital and threatened to kill her if she didn't give her the baby. She complied and the woman escaped in a waiting car. Marlene has not been seen since.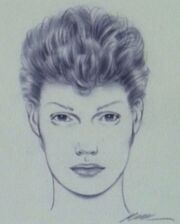 Suspects: Police believe that the young women might have been mentally disturbed and unable to have a child of her own. She is described to be 5'2" and 130 lbs, and between the ages of 24 and 30 in 1985. She was Caucasian with Hispanic features, but had no accent. Marlene is believed to have been sold for adoption by her. There was a similar abduction that occurred at another New York hospital several weeks before this one, but police were unable to find a link between the two.
Extra Notes: This case first aired on the January 25, 1989 episode.
Results: Unsolved
Links:
---