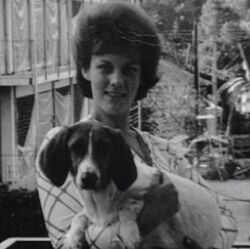 Real Name: Marilyn Hahnlein
Case: Lost Sister
Location: La Crescenta, California
Date: 1965

Details:
Dyann Hahnlein is searching for her sister, Marilyn, whom she lost contact with after their parents divorced in 1965, so she can reunite with her. More importantly, Dyann needs to find Marilyn in hopes that she is a match for a bone marrow transplant.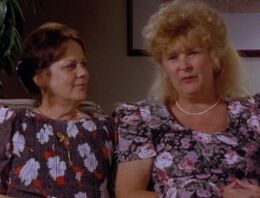 Extra Notes: The case was featured as a part of the May 25, 1994 episode.
Results: Solved. A private investigator named Robin Lee decided to help Dyann locate her sister, whom they found out was Marilyn Dreyer. Shortly after the broadcast, she and Dyann were reunited. The day of the reunion, August 13, 1994, was also Dyann's 53rd birthday, and they celebrated that as well. Sadly, Marilyn was not a match and Dyann passed away on September 26, 1995, one year after their reunion.
Links:
---
Ad blocker interference detected!
Wikia is a free-to-use site that makes money from advertising. We have a modified experience for viewers using ad blockers

Wikia is not accessible if you've made further modifications. Remove the custom ad blocker rule(s) and the page will load as expected.