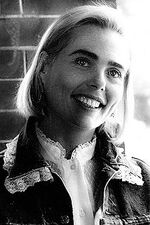 Real Name: Margaux Hemingway
Case: Suspicious Death/Mysterious Legends
Date: July 2, 1996
Location: Santa Monica, California
Details: Margaux Hemingway was an actress and the granddaughter of famed writer Ernest Hemingway. When she died, many believed she had taken her own life, but many people, including Margaux's husband Steve, don't want to believe it. They think Margaux's death was nothing but an accident. Others believe that her death was contributed to the "Hemingway Curse".
Extra Notes: This case first aired on the September 27, 1996 episode.
Loren Coleman, MSW, author of of the book, "Suicide Clusters" (Faber and Faber, 1987), appeared in the program to discuss the "Hemingway Curse," in which five members of the family had committed suicide.
Results: Unresolved. In a 2005 interview, Margaux's widower Steve told that he finally accepted the suicide ruling. However, others still believe that the full truth about her death has yet to be revealed.
Links: No known links.

---