Ad blocker interference detected!
Wikia is a free-to-use site that makes money from advertising. We have a modified experience for viewers using ad blockers

Wikia is not accessible if you've made further modifications. Remove the custom ad blocker rule(s) and the page will load as expected.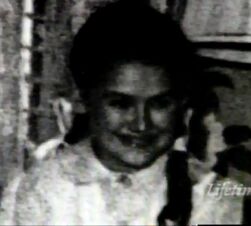 Real Name: Margaret Wiesner
Case: Lost Sister
Location: Newark, New Jersey
Date: 1959
Details:
Farezat Thormat Abdokov from Russia is searching for her long lost half-sister, Margaret Wiesner. In 1949, Farezat and Margaret's mother Roszi moved to Newark, New Jersey, and met Boris Thormat. The two had Farezat and another child, Famita.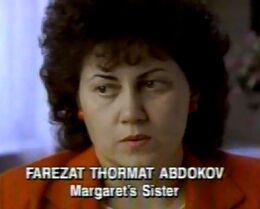 In 1954, while suffering from post-partem depression, Roszi commited suicide by walking into a lake with Famita. Farezat and Margaret were separated after their mother's death when Margaret's father Sami put her in a foster home. The two sisters still kept in touch until 1959 when Farezat and her father Boris moved back to Russia. In 1991, an American named Ben Cross who was in Russia helping after the end of the Cold War met with Farezat and he began helping her search for her sister. One piece of information they were able to uncover was that in 1960, Margaret's father took her out of the foster home and moved to New York. Sadly, Margaret has never been found.
Extra Notes: This segment was featured as part of the March 10, 1993 episode.
Results: Unsolved. According to a 2006 aritcle, Farezat is still searching for her sister.
Links:
---