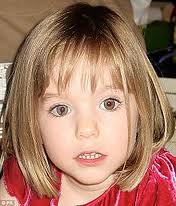 Real Name: Madeleine Beth McCann
Nicknames: Maddy
Location: Praia da Luz, Portugal
Date: May 3, 2007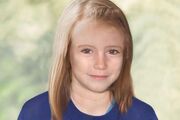 Bio
Occupation: Minor
Date of Birth: May 12, 2003
Height: Unrevealed
Weight: Unrevealed
Marital Status: Single
Characteristics: Caucasian female, though her eyes are blue, she has a brown stripe through the lower iris of her right eye, which is visible in photographs.
Case
Details: On May 3, 2007, three-year-old Madeleine McCann was on vacation with her family at the Praia da Luz resort in Portugal when she disappeared. Her parents, Kate and Gerry McCann, had left her and her younger twin siblings, Sean and Amelie, alone in a ground floor bedroom while they ate at a restaurant 130 yards away. Authorities believe that she may have been abducted, or possibly died in the room. Her disappearance has brought international media attention, but despite this, the case remains unsolved.
Suspects: Kate and Gerry were considered suspects but later cleared along with a man named Robert Murart.
Extra Notes: The airdate for this case is unrevealed. It also appeared on Haunting Evidence.
Results: Unsolved. There have been numerous reported sightings of Maddy in the years since her disappearance, but most of them turned out to be false leads, and she has still not been located. If she's still alive, she'd be 11 years old. However, a young girl in New Zealand agreed to take a DNA test to see whether she was Maddy. It turned out that she wasn't. In 2013, it was speculated whether or not her disappearance was connected to the disappearance of a girl named Maria in Greece. This has yet to be confirmed.
Links:
---
Ad blocker interference detected!
Wikia is a free-to-use site that makes money from advertising. We have a modified experience for viewers using ad blockers

Wikia is not accessible if you've made further modifications. Remove the custom ad blocker rule(s) and the page will load as expected.