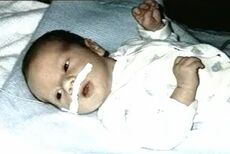 Real Name: Logan James Carroll
Case: Medical Mystery
Location: Indiana
Date: April 6, 1995

Details: On April 6, 1995, Tami and Todd Carroll went to the hospital, awaiting the birth of their third child. They were worried, however, because their second child, Megan, had been stillborn. Tests and an ultrasound were done on Tami; everything appeared to be normal. Her obstetrician, Dr. Diana Okon, induced labor at 8:45AM. The contractions grew stronger and more frequent throughout the day. By 4:30PM, birth was imminent. The fetal monitor showed a normal heart beat. However, as she began to push, the heart monitor began to go down. At 4:42PM, the moment Logan was born, his heart rate plunged to zero.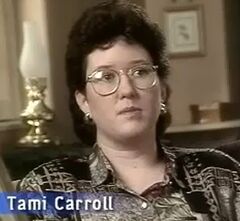 Dr. Okon began to have CPR done on Logan. Doctors and an emergency team rushed to the room; they tried desperately to save Logan's life. For fifteen minutes, they continued the CPR process. However, no heart beat was found and there was no signs of brain activity. He was pronounced dead at 5:15PM.
The Carrolls agreed to an autopsy, hoping for some explanation. As the doctors and nurses took pictures of Logan with his family, Tami's sister heard a gasping noise from him - but the doctors claimed it was a reflex. Forty minutes after his "death", Tami's stepmother was holding Logan when she realized that he was getting warmer and that he may still be alive.
A nurse soon came in and realized that Logan had a heart rate; soon, Dr. Okon determined that he was alive after all. Even though six doctors and eight nurses believed that he was dead, somehow, Logan had lived. Everyone was shocked how within a few hours he was a healthy baby. To this day, nobody could determine how Logan was able to come back from death.
Extra Notes: The case was featured as a part of the November 3, 1995 episode. Logan's case was also featured on It's a Miracle.
Results: Unsolved. Logan is now in his twenties; although he suffered from brain damage and is in a wheelchair, he goes to school and is happy and healthy.
Links:
---
Ad blocker interference detected!
Wikia is a free-to-use site that makes money from advertising. We have a modified experience for viewers using ad blockers

Wikia is not accessible if you've made further modifications. Remove the custom ad blocker rule(s) and the page will load as expected.