Ad blocker interference detected!
Wikia is a free-to-use site that makes money from advertising. We have a modified experience for viewers using ad blockers

Wikia is not accessible if you've made further modifications. Remove the custom ad blocker rule(s) and the page will load as expected.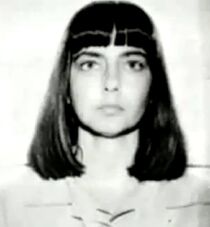 Real Name: Lissette Christine Nukida
Aliases: None Known
Wanted For: Tampering, Attempted Murder, Escape
Missing Since: January 1993

Details: On February 8, 1991, two patients at the Casa Colina Peninsula Rehabilitation Center in Southern California, Diane Conn and Carolyn Myracks, lost consciousness and were treated for dangerously low levels of blood sugar. The nurse that treated the two women, Cuban-born Lissette Nukida, was noted by other nurses and hospital workers as being oddly calm and uncaring about the incident. Nukida was one of only a few people that would have come in contact with the victims' I.V. bags. According to one of the other nurses, during the incident, Nukida did not want to call 911 because she felt that the incident was not serious. She was also not emotional, upset, or concerned during the incident. Authorities determined that the tampering had occurred at the rehabilitation center.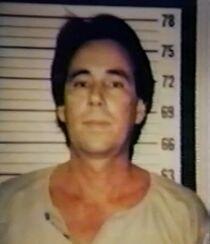 Six months later, while taking a polygraph, Nukida confessed to tampering with the women's IVs by injecting insulin in them. She also confessed that she injected insulin in several plastic bags in a storeroom. After Nukida was arrested, she told authorities that she did not intend to kill the two women, and only did it because she believed that the prison doctors could help cure her headaches. She was charged with sixteen counts of tampering with consumer products. Interestingly, the prison staff who dealt with her claimed that as far as they knew, Nukida never once sought treatment for her alleged headaches. While in jail, Nukida met a forty-year-old alleged heroin smuggler named Roger Brown. After Nukida was released on bail in May 1992, she began visiting Brown in jail. She also finally sought treatment for her headaches. On October 17, 1992, Nukida and Brown were married in the prison chapel. At 2 am on January 5, 1993, Nukida left her parents' home to visit Brown. That same day, Brown was released on parole; the couple vanished soon after. Two months later, Nukida's family received a letter from her; she mentioned that she was working as a cook and a nurse at a school. Authorities want to find her; they fear that she may commit a similar crime if not found.
Extra Notes: The case was featured as a part of the December 1, 1993 episode.
Results: Captured. In September of 1993, months before her story even aired, Nukida and Brown were arrested in Mexico. Brown was returned to prison for parole violation. Nukida pled guilty to two counts of tampering with consumer products resulting in serious bodily injury, and four counts of tampering with consumer products and was sentenced to eighteen years in prison.
Links: None
---