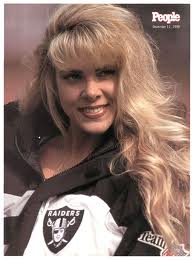 Real Name: Linda Sobek
Nicknames: No known nicknames
Location: Los Angeles, California
Date: November 16, 1995
Details: Linda Sobek was a beautiful five-foot-four blonde actress and model whose career was finally taking off when she vanished. She had an upcoming role on the FOX sitcom Married With Children, but she failed to make her costume fitting. That morning, she informed her mother she was running late for a photo shoot and then departed to never come back again. A road crew worker near the Angeles National Forest was emptying trash cans in the park area when he discovered photographs of her, her date book, and a lien on a Lexus 450 SUV in her name, as she had recently been approved for a car loan and acquired said vehicle. Concerned foul play was afoot, the workman notified local police and furnished the recovered items to them.
Suspects: None
Extra Notes: This case first aired on the December 8, 1995 episode. It was highly publicized and was featured on many media. This included an episode of City Confidential and Forensic Files, the latter of which also references the then-unsolved murder of Kimberly Pandelios. It was also used as the basis of an episode of the CBS series CSI: Crime Scene Investigation. It was called "After the Show."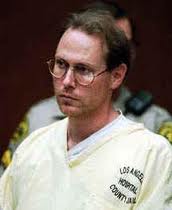 Results: Solved. Police investigation eventually lead to photographer Charles Rathbun, who initially told police that Linda's murder was an accident, for he had accidentally struck and killed her, but this was contrary to what police already knew from the case. Her remains were found partially buried in the Angeles National Forest in California. Rathburn was convicted of her murder and sentenced to life in prison.
Rathbun was also suspected in several other unsolved cases, such as the disappearance of Rose Larner and the murder of Kimberly Pandelios. However, it is no longer believed that he is connected to Kimberly's case because a man named David Rademaker was later arrested and convicted of it. Also, it is no longer believed that he is connected to Rose's case, as her ex-boyfriend, John Kehoe, was later convicted of it.
Links:

---