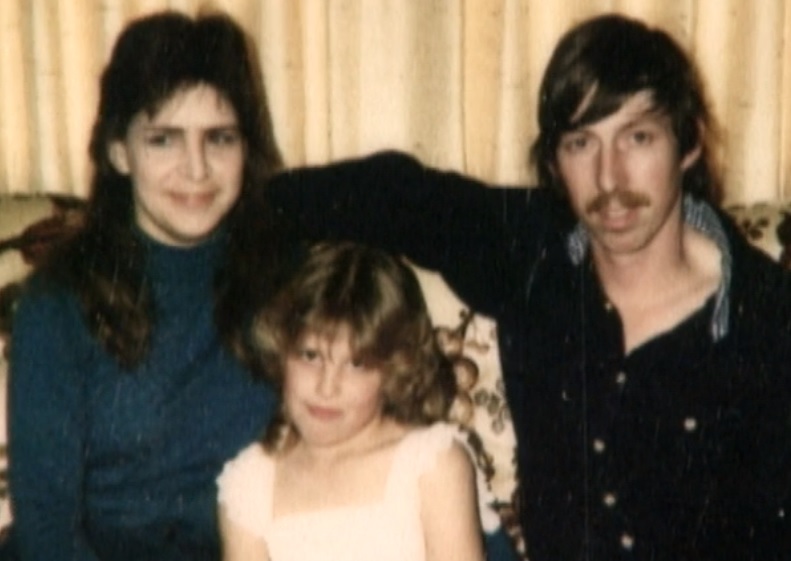 Real Name: Linda Sue Lutz-Sherman
Nicknames: No Known Nicknames
Location: Vinita Park, Missouri
Date: April 22, 1985
Details: Linda Sue Lutz-Sherman was a twenty-seven-year-old employee of the U.S. Government Records Center in St. Louis, Missouri. She was married to Don Sherman, a gas station attendant, for ten years, but it was a very stormy and unhappy marriage, where they separated and reconciled many times. According to her family, Don always wanted to know where Linda was, and that he was protective and abusive against Linda. In the spring of 1985, Linda filed for divorce and was planning to move out of their Vinita Park home. Don claimed that around 2:16 am on April 22, 1985, Linda returned home after her night job and fell asleep on their living room couch. The next morning, Don took their young daughter, Patty, to school, even though Linda normally did it. Patty was surprised that Linda didn't even say goodbye to her and noticed that she wasn't moving when she left for school. Don claimed that when he returned from work at around 6pm, Linda was on edge, and then left to go to work, although no witnesses saw her leave. Then, she never arrived at work and was never seen again. When Linda's family learned that she was missing, they contacted the police and they searched for her and eventually found her Volkswagen Beetle abandoned at Lambert Airport. Linda's family suspected that Linda may have been having an affair, but did not believe that she would abandon her daughter and suspected foul play. Don, however, believed that Linda ran off with another man. Then, a few days after she vanished, Don claimed to have seen Linda in a van with another man, and that when they passed by, she ducked out of sight. However, five years later on June 28, 1990, flight attendants at the Casa Gallardo, Don's favorite Bridgeton Mexican restaurant, discovered a human skull in the bushes outside the restaurant. Investigators determined that it belonged to an adult female who had died within the past few years, but with no crime to connect it to, the skull was placed on a shelf in the county morgue and largely forgotten, especially after some suggested that it may have been taken from a cemetery and that it was a prank. Then, fourteen months later, on September 16, 1991, an unsealed envelope was sent to the Vinita Park Police Department, and inside of it was a flier for the Casa Gallardo restaurant that had stamped on it "THE BRIDGETON POLICE HAVE L. SHERMAN'S SKULL". No fingerprints were found on it and since the envelope wasn't sealed, no DNA could be extracted from it. Linda Sherman's dental records were compared to the skull, and it was a perfect match. The missing persons case had become a homicide investigation, but many questions remain, such as who could have killed Linda, where the rest of her body is, and who sent the mysterious letter to police. Don Sherman has been questioned by the police several times in the case, but no charges have ever been filed and the death of Linda Sherman remains unsolved.
Suspects: Don Sherman has been named the prime suspect by the St. Louis Police in Linda's disappearance and death. Investigators believe that it is more than a coincidence that her skull ended up in the bushes next to Don's favorite restaurant, and the fact that his wife vanished just before she was planning to leave him, and that Don may have wanted to remarry, and that the only way he could remarry would be if he could prove that Linda was dead. However, no evidence has been found to link him to her disappearance and death, and Don believes that Linda ran off with a man that he claims to have saw her with shortly after she vanished, and that he killed her.
Extra Notes: This segment originally aired on the July 2, 2001 episode of Unsolved Mysteries.
Results: Unsolved. Dennis Lutz, Linda's brother, passed away in January 2016.
Links:
---
Ad blocker interference detected!
Wikia is a free-to-use site that makes money from advertising. We have a modified experience for viewers using ad blockers

Wikia is not accessible if you've made further modifications. Remove the custom ad blocker rule(s) and the page will load as expected.