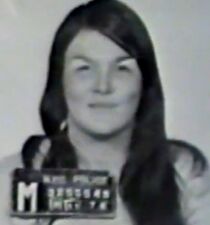 Real Name: Valerie Osborne
Aliases: Lena Regina Smith
Wanted For: Manslaughter, Assault, Larceny, Escape
Missing Since: August 27, 1976

Details: In 1971, Lena Smith was sentenced to 8 to 15 years for manslaughter, assault, larceny, and prostitution. She had allegedly murdered a client when she worked as a prostitute. On August 27, 1976, Smith escaped from a Massachusetts prison and has not been seen since.
Extra Notes: The case was featured as a part of the February 8, 1989 episode.
Results: Captured. In November of 1993, Smith, whose real name was later determined to be Valerie Osborne, was arrested in Commerce City, Colorado. She was being investigated by authorities for selling stolen vacuum cleaners when authorities realized that she was a wanted fugitive, and she was arrested. She was returned to Massachusetts and the same prison that she had escaped from seventeen years earlier.
Links:

---
Ad blocker interference detected!
Wikia is a free-to-use site that makes money from advertising. We have a modified experience for viewers using ad blockers

Wikia is not accessible if you've made further modifications. Remove the custom ad blocker rule(s) and the page will load as expected.