Real Name: Laura Law
Aliases: None known
Wanted For: Murder
Missing Since: 2001
Details: Laura Law and her boyfriend of eleven years Mike Tlusty enjoyed having friends over at their home in Arkdale, Wisconsin. Denise Piccioni and her husband were often guests; Denise was Mike's cousin and Laura's best friend. However, on March 26, 2001, Mike was angered when he found that Laura had gone with Denise and her mother to gamble at a casino; Laura claimed that Mike was depressed and that something was wrong with him. That night, Mike would mysteriously vanish, and the only person who claimed to know what happened to him was Laura, but she too would disappear. Laura said that when they returned from the casino, Mike packed some clothes and took $73,000 in cash, and then set out on foot from their rural home in the middle of the night.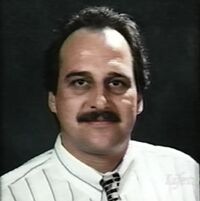 Two weeks later, Laura told Denise that Mike had called her and said that he was out west, but four months went past without any sign of him. The strangest thing to Denise was that Laura had lied to Mike's mother and said that Mike had gone to Canada. As a result, Denise became very suspicious of Laura. At one point, Denise tried to get her snowmobiles that she had stored in Mike and Laura's shed, but Laura seemed determined to keep anyone from going into the shed. Laura eventually removed the snowmobiles but refused to let anyone in the shed. Denise soon suspected that Mike's disappearance may have been related to the shed.
Four months after Mike vanished, his brother filed a missing persons report. The case was assigned to investigator Gary Silka, who went to Laura's house. Laura never let Silka in the shed, and she claimed that she was renting it out to someone. A few hours later, Laura Law fled the area. It would be several more months before investigators were able to get a search warrant for the shed. On January 22, 2002, they entered the shed and found a body wrapped in blankets and plastic wrapping. It was identified as Mike Tlusty, and he had been dead for nine to ten months. The cause of death was a single gunshot wound to the back of the head. Denise believes that Laura had a gambling problem and that Mike was planning to leave her, and that she killed him because of it. Laura Law is wanted for the murder of Mike Tlusty.
Extra Notes: This case first aired on the September 17, 2002 episode of Unsolved Mysteries. Law was also profiled on America's Most Wanted.
Results: Captured. Laura Law was arrested after reportedly giving herself up to police on July 16, 2002 as she headed to work as a late-night desk clerk for a motel in Nashville, Tennessee. A tipster said that she had been working at the motel where the FBI questioned the workers which was how she was identified. Retaining her innocence, Law tried to get her lawyer, Sheila Kessler, to change the venue because of pretrial publicity, but the judge rejected that notion. Kessler then changed Law's plea on the charge of hiding a corpse to innocent by reason of mental defect while Law retained the innocent plea to the charge of first-degree intentional homicide. In 2003, Law pleaded guilty in the shooting of Michael J. Tlusty and was sentenced to twenty-four years in prison.
Links:
---
Ad blocker interference detected!
Wikia is a free-to-use site that makes money from advertising. We have a modified experience for viewers using ad blockers

Wikia is not accessible if you've made further modifications. Remove the custom ad blocker rule(s) and the page will load as expected.