Real Name: Kyle Wade Clinkscales
Nicknames: No known nicknames
Location: LaGrange, Georgia
Date: January 27, 1976

Occupation: Unrevealed
Date of Birth: October 2, 1953
Height: 6'0"
Weight: 155 pounds
Marital Status: Unrevealed
Characteristics: Caucasian male. Brown hair, hazel eyes.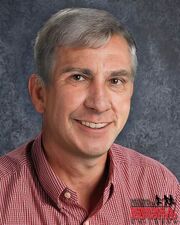 Details: Twenty-two-year-old Kyle Clinkscales vanished in January of 1976 while driving from a bar that he worked at in his hometown of LaGrange, Georgia, to Auburn University. Neither he nor his car have ever been found. At first, his family believed that he left on his own accord, but they now believe that he met with foul play. In 1987, Kyle's Exxon credit card was found in the Flat Shoal Creek area, but no new evidence came up from the discovery and Kyle remains missing.
Suspects: None known
Extra Notes: The case was featured as a part of the October 25, 1989 episode.
Results: Unresolved. In 2005, a man told Kyle's parents that when he was seven, he witnessed the disposal of Kyle's body. He claimed that it had been covered with concrete, stuffed in a barrel and dumped in a private pond. The tipster's information soon led to the arrest of Jimmy Earl Jones and Jeanne Pawlak Johnson. Jones was charged with concealing a death, hindering a criminal's arrest, and two counts of making false statements. Johnson was also charged with concealing a death, false statements, and obstructing justice. They were not charged with Kyle's murder because the real killer was believed to be Ray Hyde, who died in 2001. Kyle's body has never been found.
Links:
---
Ad blocker interference detected!
Wikia is a free-to-use site that makes money from advertising. We have a modified experience for viewers using ad blockers

Wikia is not accessible if you've made further modifications. Remove the custom ad blocker rule(s) and the page will load as expected.