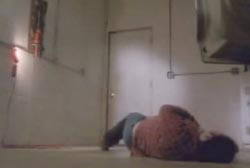 Real Name: Kenneth Engie
Nicknames: One reference calls this person Kenneth Nygaard; the origin of this alternate name is unrevealed.
Location: Edmore, North Dakota
Date: October 4, 1988

Details: Kenneth Engie and Curtis Heck were mechanics in Edmore, North Dakota, who got in a fight over a barmaid on October 1988 at a bar. Later that night, Engie was found dead, apparently by carbon monoxide poisoning, but his family believes he was actually killed by Curtis Heck. The authorities, however, believe that he had died accidentally.
Suspects: Curtis Heck
Extra Notes: This segment aired November 28, 1990.
Results: Unsolved
Links:
---
Ad blocker interference detected!
Wikia is a free-to-use site that makes money from advertising. We have a modified experience for viewers using ad blockers

Wikia is not accessible if you've made further modifications. Remove the custom ad blocker rule(s) and the page will load as expected.