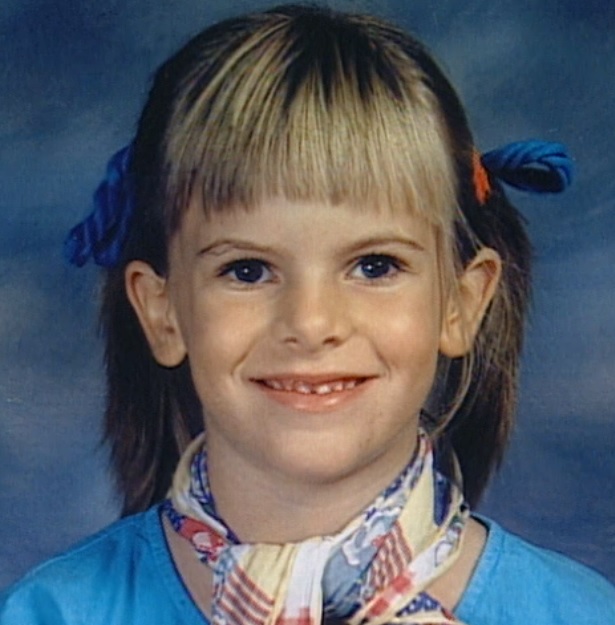 Real Name: Katherine Erin Korziliuz
Case: Suspicious Death
Location: Austin, Texas
Date: August 7, 1996

Details: Katherine Erin Korzilius was born in 1989. She was the six-year-old daughter of Paul Korzilius, the tour manager for Jon Bon Jovi. On August 7, 1996, her mother, Nancy Korzilius, had allowed her to pick up their mail near their house and then walk home the shorter route, but after an hour, she never came home. Her brother, Chris, was unable to find her. Her battered and bruised body was eventually discovered in a lot half a mile away with injuries she seemed to have received from being flung from a moving car, suggesting that she might have tried to hold on to the back of her mother's car on the ride home, but this was shown not to be possible. She was barely breathing at the time, and died en route to the hospital. An investigation surmised she may have been abducted en route to her home and then thrown from a car, but others believe her death was accidental. Her family hopes that someone will come forward to give new information in the case. However, psychic Barbara O'Brian, who investigated her death, believed that it began coming at the vacant lot where her scent was, according to the K9 unit, which unfortunately her scent was lost where her injury took place or as she was abducted and she moved to en route about a lot half mile for her mother to find.
In the investigations, researchers noticed several things about this case. Katherine hadn't die in a hit-and-run accident because she was about to walk home from the mailbox and her body was found in the opposite side of Elder Circle. She had died from brain damage and bruises because someone hit her head with a heavy instrument and murdered her. Her scent was lost when she was abducted or her injury took place and moved where she found, and her scent was lost when she was abducted by her attacker in the vehicle and moved to where she was found. After her death, investigator Barbara O'Brian investigated the vacant lot and knew that someone moved her where she was found either by the abductor or someone who would have discovered her body. O'Brian also investigated the vehicle and found that Katherine had a broken left thumb, ruling her unable to have any hold on the vehicle. Her body was discovered by her mother and brother.
As yet, no suspects have been found or identified in this case.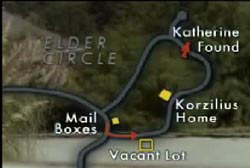 Suspects: Nancy Korzilius
Extra Notes: This case first aired on the May 22, 1998 episode.
The incident was immortalized by singer Jon Bon Jovi in the song "August 7, 4:15", the date and time of Katherine's death. Her father, Paul, now is a board member for Jon Bon Jovi's foundation.
Results: Unsolved
Links:
---
Ad blocker interference detected!
Wikia is a free-to-use site that makes money from advertising. We have a modified experience for viewers using ad blockers

Wikia is not accessible if you've made further modifications. Remove the custom ad blocker rule(s) and the page will load as expected.