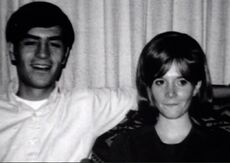 Real Name: Karen Walker
Case: Unusual Phenomenon
Location: Unrevealed
Date: 1969

Details: In 1969, Karen Walker began dating a man named Jim Alvarado, and later was diagnosed with a fatal form of cancer, Ewing's Sarcoma. Jim proposed to Karen, but she died on December 17, 1970, twelve days before she was due to be married. After Karen's death, she began contacting her family from beyond the grave.

Jim claimed that after Karen's death, he felt that she kicked him, which she did when she was alive in order for him to keep focused while they were studying. Her parents contacted a minister who can communicate with the dead, and told them accuarte information about their daughter. Karen's mother, Jeanne, claims that Karen has contacted with her several times, and influenced her to write a book about her experiences called "Always, Karen".
Extra Notes: The case was featured as a part of the October 21, 1994 episode.
Results: Unsolved
Links:
---
Ad blocker interference detected!
Wikia is a free-to-use site that makes money from advertising. We have a modified experience for viewers using ad blockers

Wikia is not accessible if you've made further modifications. Remove the custom ad blocker rule(s) and the page will load as expected.