Real Name: John and Nancy Bosco
Nicknames: No known nicknames
Location: Bigfork, Montana
Date: August 12, 1993

Details: On August 12, 1993, a couple named John and Nancy Bosco living in Bigfork, Montana were shot to death, execution style, as they slept. Police had no leads in the case and the murder remained unsolved.
Suspects: Police turned to psychic Dannion Brinkley to help solve the murder. Dannion described the killer as a slight-built young man with black hair who knew John and the layout of the house. He said that the man was at college somewhere in the West and would be arrested in December of 1993.
Extra Notes: The case was featured as a part of the October 21, 1994 episode.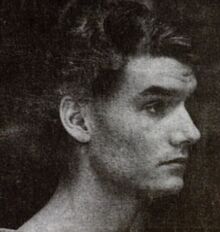 Results: Solved. Incredibly, just as Dannion predicted, the killer, eighteen-year-old Joseph "Shadow" Clark was arrested in December 1993. Shadow Clark lived in the murder house, knew the Boscos and was attending college in the West. Clark was convicted of the Bosco murders and was sentenced to 150 years in prison.
Links:
---