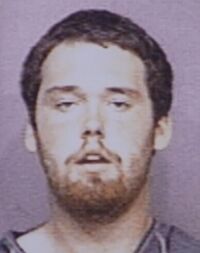 Real Name: John G. Weeks
Nicknames: No Known Nicknames
Location: Grand Rapids, Michigan
Date: June 1997
Occupation: Handyman
Date of Birth: Unrevealed
Height: 6'0"
Weight: 205 pounds
Marital Status: Unrevealed
Characteristics: Caucasian male. Brown hair, brown eyes. Tattoos on arm of a design, calf-unknown. Shoulder length hair with sides shaved-last seen wearing ponytail.

Details: John Weeks was a handyman who worked for Marvin Gabrion. In 1996, Gabrion was arrested for raping Rachel Timmerman; he was released on bail in February of 1997. In May of 1997, John asked Rachel out on a date. A few weeks later, on June 3, went on a date with a man who asked her to bring her daughter Shannon Verhage with her. She and Shannon were never seen again. A month later, Rachel was found brutally murdered, wrapped in chains, tied to cinder blocks, and dumped in Oxford Lake.
Investigators learned from John's girlfriend that she had caught him on the phone with Rachel. He told her that Gabrion asked him to do it. Investigators later determined that John was the man that Rachel had gone on a date with on the day that she vanished. They also learned that John had disappeared as well. He had last been seen in the second or third week of June in 1997. Before he vanished, he told his girlfriend that he was leaving with girlfriend on a "dope run" to Texas. When she contacted Gabrion, he stated that he had left John in Arizona. It is believed he might have been an additional victim of Marvin Gabrion. Gabrion is also a suspect in the disappearance of Rachel's daughter, Shannon Verhage, and in the disappearances of Robert Allen and Wayne Davis.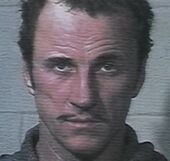 Suspects: Marvin Gabrion
Extra Notes: The case was featured as a part of the April 10, 1998 episode.
Results: Unresolved. Gabrion was later captured, convicted of the murder of Rachel Timmerman, and is on death row. Wayne Davis's body was later found, but Gabrion was never charged with his murder. John Weeks is still missing and presumed deceased.
Links:
---