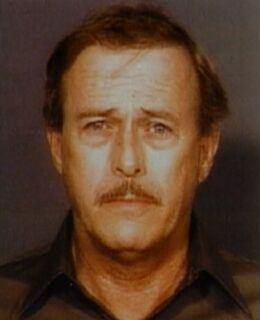 Real Name: John Vogel
Aliases: No Known Aliases
Wanted For: Counterfeiting, Drug Smuggling
Missing Since: 1995

Details: John Vogel sent a package that tipped off authorities about his counterfeiting and drug smuggling operation. Vogel was soon arrested, but was released on his own recognizance in 1995 and disappeared.
Extra Notes: The case was featured as a part of the May 12, 1995 episode.
Results: Captured. On July 12, 1995, the FBI, working on a tip, ended up in a high-speed chase attempting to catch Vogel after he had robbed a bank in Sioux Falls, South Dakota. Vogel then drove off the side of the road into a ditch near Rushmore, Minnesota and committed suicide by self-inflicted gunshot wound.
Links:
---
Ad blocker interference detected!
Wikia is a free-to-use site that makes money from advertising. We have a modified experience for viewers using ad blockers

Wikia is not accessible if you've made further modifications. Remove the custom ad blocker rule(s) and the page will load as expected.