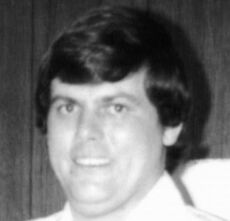 Real Name: John W. Harden
Nicknames: No known nicknames
Location: Clermont, Florida
Date: March 22, 1975
Case
Details: Thirty-two-year-old air-conditioning repairman John Harden grew up in South Florida. When he was eighteen, he married his high school sweetheart, Rita. The two raised four children in Jacksonville. However, after fourteen years of marriage, he left her and the children. About a year and a half later, he re-married and moved into a home on Oscela Drive in Clermont, Florida.
At around midnight on March 22, 1975, he woke up to the smell of smoke and looked out to discover his truck in flames. As he was attempting to put out the fire, someone shot and killed him at close range with a .20-gauge shotgun. Police investigation noted that the phone lines to the house were cut and that the fire was set on purpose to lure him out. Although the suspected murder weapon was found in the bushes, the killer was never identified.
Suspects: None known; police noted that they did have several suspects, but did not have enough evidence to charge anyone.
Extra Notes: This case first aired on the October 30, 1991 episode with a focus on John's ghost in his house. Some sources have his last name spelled "Hardin".
Results: Unsolved. Unfortunately, investigators did not receive any new leads as a result of the broadcast. However, in 2007, the case was re-opened by the Lake County Sheriff's Office.
Links:
---
Ad blocker interference detected!
Wikia is a free-to-use site that makes money from advertising. We have a modified experience for viewers using ad blockers

Wikia is not accessible if you've made further modifications. Remove the custom ad blocker rule(s) and the page will load as expected.