Ad blocker interference detected!
Wikia is a free-to-use site that makes money from advertising. We have a modified experience for viewers using ad blockers

Wikia is not accessible if you've made further modifications. Remove the custom ad blocker rule(s) and the page will load as expected.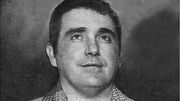 Real Name: John Callahan
Nicknames: No known nicknames
Location: Miami, Florida
Date: August 3, 1982

Details: Former president of World Jai Alai John Callahan went to Miami, Florida in August of 1982 and vanished. On August 3, his body was found stuffed in the trunk of his car. Authorities believe that his murder is connected to Jai Alai, the mob, and the murders of Jai Alai president Roger Wheeler and a man named Brian Halloran.

Suspects: None known
Extra Notes: The case was featured as a part of the January 20, 1987 episode.
Results: Solved. John Martorano, the mob hit man who had assassinated Wheeler, was caught and turned state's evidence. As part of the plea negotiation he served about twelve years for 20+ murders. In 2008 retired FBI Agent John Connolly was convicted of the 2nd degree murder of John Callahan to keep him from talking to the police. James Bulger was also implicated in connection to the case.
Links:

---