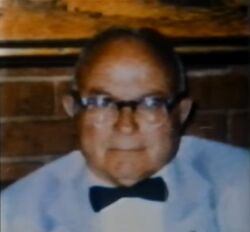 Real Name: Joseph Lynn Owens
Aliases: Joe
Wanted For: Murder
Missing Since: September 7, 1989
Details: Seventy-year-old Joe Owens and his seventy-nine-year-old wife, Gladys, were elderly residents of Seattle, Washington. One evening in September of 1989, Joe called his nephew and told him that he was going to commit suicide because of a life-threatening cancer. He also said that Gladys had done so several months earlier. He planned to commit suicide near where she was buried. His nephew called the police, and a search began for him.
A witness came forward saying that he had asked her to take him to an area where he told his nephew he planned to take his own life. Search dogs, however, could not find out where he may have went. Nobody had any idea what may have happened to him until they looked more into his and Gladys' disappearances. He spent most of his time in the garden while she taught piano. They would barely spend time with each other. At 4PM on March 14, 1989, she taught a young girl named Katie Dunham, and it would be the last time that she would do so.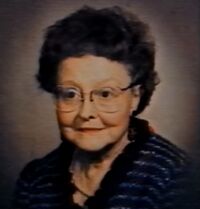 After Gladys was last seen, Joe began digging a hole in their backyard, which he claimed was for a compost box. When the parents of her piano students began asking about her whereabouts, he told several different stories, including: that she was visiting her ill one-hundred-year-old mother in Wichita, Kansas; that she was at an arthritis clinic in Canada; and that she was with her mother buying antiques in Kansas. When two parents compared the stories that he had told about her, they became worried but were uncertain what to do.
At around that time, Joe was having cement poured in his backyard. The two parents later contacted police and reported Gladys as a missing person. On September 6, an officer came to the Owens home and talked to Joe about her disappearance. He, however, told him that she was not missing, and that she was in Canada.
A few hours after the talk with the officer, Joe called his nephew about his plans of killing himself. Police then searched through the Owens home. They found that all photographs of and papers about him were gone, so police suspected foul play. A search began in the backyard, but at first, nothing was located. Then, on September 14, police searched the compost box and found Gladys' remains inside. An autopsy revealed that she had been shot to death. Inside her room, police found blood on a pillow and the doorway. This led police to believe that Joe had killed her while she was sleeping, and then buried her body in the compost box. Now, he is wanted for her murder.
Extra Notes: This case first aired on the February 21, 1990 episode.
Results: Solved. In March of 1990, a few weeks after his story aired, Joe Owen's remains were found by two hikers. He had apparently committed suicide by shooting himself in the head; a gun was found with his remains. The remains were found thirty miles east of Seattle. After the remains were identified, police closed the cases of his disappearance and Gladys' murder.
Links:
---
Ad blocker interference detected!
Wikia is a free-to-use site that makes money from advertising. We have a modified experience for viewers using ad blockers

Wikia is not accessible if you've made further modifications. Remove the custom ad blocker rule(s) and the page will load as expected.