Ad blocker interference detected!
Wikia is a free-to-use site that makes money from advertising. We have a modified experience for viewers using ad blockers

Wikia is not accessible if you've made further modifications. Remove the custom ad blocker rule(s) and the page will load as expected.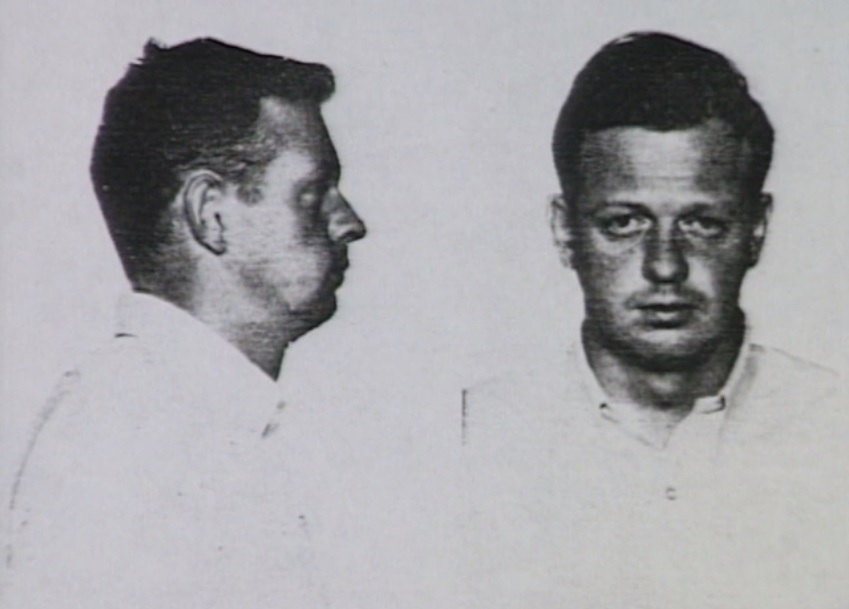 Real Name: Joseph Maloney
Aliases: Joe
Wanted For: Murder
Missing Since: July 25, 1986
Details: In 1967, twenty-seven-year-old June Maloney of Rochester, New York, left her husband, Joe, on the basis that she had had enough of his vicious behavior. This break-up was apparently not handled amicably. A couple of months later, he visited a friend named Neal Dunkleberg, an amateur chemist, and asked him if he could have some poison, which he claimed he needed to kill a dog that was going through his garbage. Neal was suspicious of the fact that the poison Joe was interested in was odorless, colorless, and hard to trace. Neal did not allow Joe to use it and was alerted to the fact that he may have had a more sinister motive than eliminating a dog. As a result, Neal ordered his wife, mother, and children to stay away from his basement lab unless he was there and that no one was to be admitted without his permission, especially Joe. However, while they were on vacation, Joe was able to manipulate Neal's sister, who was housesitting, in order to get the poison. Two weeks later, June arrived at Joe's house for their son's fifth birthday party, and surprisingly they both had been on good terms. He is believed to have given her a drink laced with the poison. The next day, her friend, Wanda Mordenga, arrived at her apartment to find Joe and a doctor there because she was ill. The doctor believed that she had food poisoning, but Wanda believed that her illness was caused by something else. The next day, she lapsed into a coma and was immediately hospitalized, but the doctors had no idea what the reason was. Joe tried to convince the doctor and Wanda that she was depressed and decided to commit suicide, which only added suspicion as most comas are not self-induced, but a naturally occurring bodily function. She never regained consciousness. She died on June 5, 1967, and an autopsy revealed that she had ingested the same amount of poison taken from Neal's lab, and that the one in her system matched the chemical composition of the odorless, colorless one stolen from him. Four hours after her death, Joe was arrested for her murder. On September 11, 1967, he was convicted of first-degree murder and sentenced to life in prison. Pleading insanity, he asked to be committed to the Rochester State Mental Hospital, which was granted. What police nor the courts did not know was that he had worked there as a janitor and was familiar with the layout.

On September 25, 1967, less than two weeks after being admitted to the mental hospital, Joe escaped and disappeared. Five years later in Dublin, Ireland, police were called to investigate a burglary at the home of a man named Michael O'Shea and asked to have his fingerprints taken to determine which ones were his and which ones were the robbers. The Irish police were stunned to find that they matched Joe's. However, because the United States and Ireland had no extradition agreement at the time, he couldn't be arrested. In 1984, Ireland had established full diplomatic relations with the United States, and Michael was arrested, still denying that he was Joe. In 1986, the law was voided. On July 25, 1986, the Irish government released him from prison. He has never been seen again.
Extra Notes: This case first aired on the October 2, 1991 episode.
Results: Wanted. Today, Joe would be 81. When he was last seen, he was 6 foot, 2 1/2 inches tall with blue eyes, red hair, a slender build, and a scar over his right eyebrow. He is still wanted in the United States because his life sentence still stands and can't be reduced by his imprisonment in Ireland. Due to how much time has passed, the authorities are speculating that he might be dead, but this is yet to be confirmed.
Links:
---