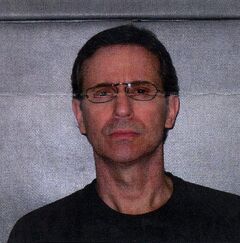 Real Name: James Ray Legate
Aliases: Jimmy Legate
Wanted For: Child Molestation, Abduction
Missing Since: September 19, 1996
Details: 41 year old Jimmy Ray Legate is wanted for the South Hadley, Massachusetts abduction of fourteen-year-old Karen Loftland. In the summer of 1996, Legate was released from prison after serving 17 months for molesting his own daughter. Shortly afterwards, he arrived in Massachusetts and befriended Karen. When the Loftlands discovered LeGate had been carrying on a "relationship" with Karen, the two vanished on September 19, 1996. Due to his prior convictions, authorities fear for Karen's safety.
Extra Notes: This case first aired on the November 15, 1996 episode of Unsolved Mysteries.
Results: Captured. Local police and FBI agents found Legate living with Karen in a Portland, Oregon apartment in January of 1997. He was sentenced to eight years in prison after being found guilty of statutory rape in December of 1998.
Links:
---
Ad blocker interference detected!
Wikia is a free-to-use site that makes money from advertising. We have a modified experience for viewers using ad blockers

Wikia is not accessible if you've made further modifications. Remove the custom ad blocker rule(s) and the page will load as expected.