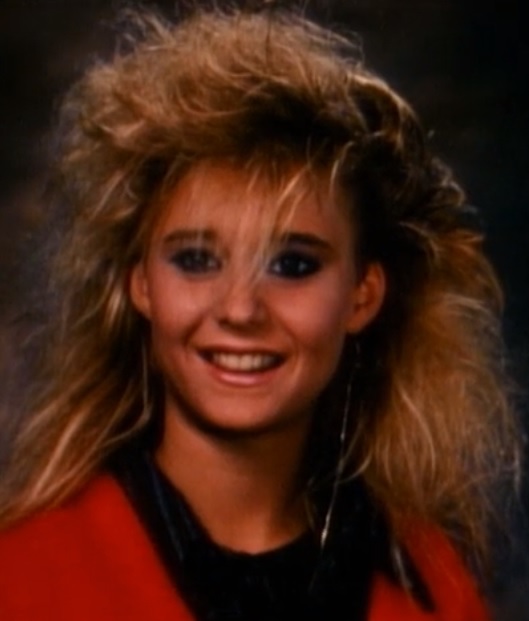 Real Name: Jennifer "Jenny" Pratt
Case: Attempted Murder
Location: Carlsbad, California
Date: April 25, 1987

Case
Details: During the spring of 1987, sixteen-year-old Jenny Pratt had hopes of becoming a model. She was pretty and well-liked at her high school. She was also in love with her surfer boyfriend Curtis Croft, but did not tell her parents about him for several months. She told her parents that he was seventeen and they felt, at first, that he was a very nice person. Only later did they learn that Curtis had spent time in jail on drug charges, and that he was actually twenty-four-years-old.
On the night of April 25, 1987, against her parents' wishes, Jenny went out with Curtis. The two went driving on Curtis's friend's motorcycle. That night, Curtis promised to get Jenny home before her midnight curfew; however, just minutes before they arrived at her house, Jenny was struck on the back of her head with a 2x4 by the riders of a pickup truck that drove past them at a stoplight.
After Curtis was erroneous about several aspects of the case, investigation started to reveal that the attack might have been directed at him, believed involved in drug deals, but he has not been forthwith on more details on the attackers. Even a recreation of the attack revealed that he had enough time to see them, but he maintains he didn't. Although Jenny survived her ordeal, she came out of it following a coma and acute brain damage with little memory of it.
Suspects: The suspects were described as a group of juveniles in a white pickup truck.
Extra Notes: This case first aired on the December 14, 1988 episode.
Results: Unsolved
Links:
---
Ad blocker interference detected!
Wikia is a free-to-use site that makes money from advertising. We have a modified experience for viewers using ad blockers

Wikia is not accessible if you've made further modifications. Remove the custom ad blocker rule(s) and the page will load as expected.