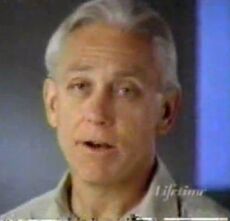 Real Name: Jeffrey MacDonald
Case: Appeal
Date: February 17, 1970
Location: Fortt Bragg, Fayetteville, North Carolina

Details:
Twenty-six-year-old Jeffrey MacDonald has been at the center of one of the most infamous murder trials in the last century. He was a member of the Green Berets and an excellent doctor with a promising career and a happy family, but one night, he claimed that a group of four hippies that included two white men, a black man, and a white woman, broke into his home, attacked him, and killed his pregnant wife,
Colette
, and their two daughters,
Kimberly and Kristen
, in their search for drugs. Six months later, however, he was charged with the murders, but the charges were later dropped. He later left North Carolina, and four years later, in 1974, the FBI made a detailed study of the house where in the evidence showed that what he said was not true. The blood of his wife and children were confined to the room they were asleep in, and his blood was found in their bedroom and Kristen's room, but not the living room where he claimed he was attacked. Prosecutor James Blackburn had a theory has to what happened that night: Jeffrey and Colette had an argument about Kristen's bedwetting, and he soon turned violent, beating her with a piece of wood from their bed, which matched the blood found in her room. Then, after hearing her mother screaming, Kimberly ran in only to be hit in the head with the wood, and her father then took her to her room, placed her on her bed, and stabbed her to death. He then went back to Colette, ho was still alive, and took her to Kristen's room where he stabbed them both to death, before finally taking her back to their room and laying her on the floor; all of this matched the blood evidence found at the scene. Then, he spent about fifteen minutes staging the crime scene to look like intruders were responsible before he went into the bathroom and stabbed himself repeatedly. In mid-1974, he was indicted for the murders of Colette, Kimberly, and Kristen, but he was not actually brought to trial until 1979.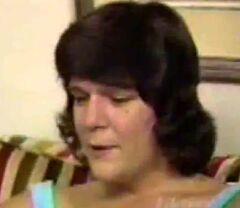 At the trial, Helena Stoeckley, the daughter of a Fort Bragg retired colonel who, according to Jeffrey, had participated in the murder had been seen that night, was planning to testify on the defense, but changed her mind and did not testify at the trial. However, she did testify outside of court. Meanwhile, the prosecution used the blood evidence along with the fact that two fibers from Jeffrey's pajamas were found on the club that killed Colette as evidence, which convinced the jury. He was convicted of three counts of murder and was sentenced to life in prison. However, new evidence found after the trial began to suggest that he was indeed innocent. The defense found that several pieces of evidence taken by the prosecution and stored away could have been used to defend him at the trial. Also, hairs and fibers were found in the house that did not belong to anyone in the MacDonald family, including synthetic blond hair found in wigs, and a human hair. The defense were certain that Helena was involved in the murders, and was probably the woman that Jeffrey allegedly saw. She was involved in the drug scene at the time of the murders and had apparently met him shortly before his family was killed. She and her friends believed that he was involved in several drug-related arrests and believed that he needed to be stopped. She claimed that on the night of February 17, 1970, she put on a blond wig and floppy hat, went with her boyfriend, Greg Mitchell, and two other men, went to the MacDonalds' house, found Jeffrey asleep and then began attacking his family before attacking him. However, investigators did not believe her account and believed she was unreliable. Then, Jimmy Friar called the MacDonald household and a woman answered the phone and when he asked for Richard MacDonald (he was given the wrong MacDonald house number) the woman began laughing and hung up; Helena claimed that she was that woman. Also, one of the men who responded to the 911 call, claimed to have seen a woman matching her description walking away from the house. Another man who had staked out her home had talked to her and she had confessed to being involved with the murders. However, the prosecution claims that Jeffrey had not identified her in a photo line-up, despite her allegedly being just feet away from him while he was being attacked. She died of cirrhosis in 1983 at age thirty-two without ever being charged in the case. Greg Mitchell also confessed to several people that he had murdered the MacDonald family, but he also will never be charged because he also has since died. The defense has attempted to appeal the case several times, but each time it has been denied. To this day, Jeffrey continues to maintain his innocence.
Suspects: The defense believes that Helena Stoeckly, Greg Mitchell, and two other men are responsible for the murders.
Extra Notes: This case first aired on the premiere episode of "Final Appeal: From the Files of Unsolved Mysteries" on September 18, 1992. It also became the basis of the movie, "Fatal Vision," which also starred Karl Malden. It was also featured on "48 Hours" and "American Justice".
Results: Unsolved. New forensic evidence continues to show that Jeffrey was indeed guilty and that there was nobody else in the house other than the family. Neither Helena nor Greg's DNA was found at all in the house. Jeffrey MacDonald has an appeal pending of his request for further DNA testing. He will be eligible for parole in 2020.
Links: None
---
Ad blocker interference detected!
Wikia is a free-to-use site that makes money from advertising. We have a modified experience for viewers using ad blockers

Wikia is not accessible if you've made further modifications. Remove the custom ad blocker rule(s) and the page will load as expected.