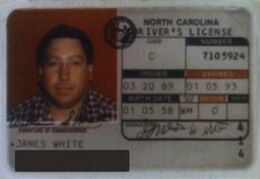 Real Name: John White
Aliases: James
Wanted For: Vehicular Manslaughter
Missing Since: March 6, 1991
Details: Seventy-one-year-old John Constable and his sixty-nine-year-old wife, Virginia, were a retired couple that had been married for over forty-five years. On Sunday, March 3, 1991, they left their home in Davenport, Florida, to drive to their daughter Linda's home in Jacksonville, three hours away.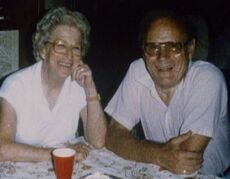 At 12:30pm, the Constables were still just a few miles from home, heading north on County Road 545 in Kissimmee. Just ahead, driving southbound was a pickup truck driven by a drunk house painter named James White. After nearly colliding with another vehicle, he drove straight into the Constables' car. Tragically, John was pronounced dead at the scene. Virginia died later in the hospital.
James survived the accident; blood tests revealed that he had a BAC of .22, twice Florida's legal limit. He was taken to a nearby hospital. Later that day, Linda received the tragic news that her parents had been killed.
James suffered from a broken jaw, broken leg, and broken ribs. His family constantly visited him at the hospital. Three days after the accident, on March 6, they helped him escape. Investigators have since discovered that he previously had several drunk driving arrests. He is now wanted for charges of vehicular manslaughter in the Constables' deaths.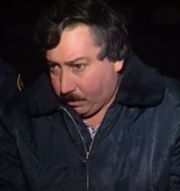 Extra Notes: This case first aired on the February 12, 1992 episode.
Results: Captured. Soon after the case aired, James was arrested in Burlington, Vermont. Viewers' tips helped lead to his arrest. He was sent back to Florida to face the charges in 1992. He pleaded no contest to two counts of DUI manslaughter and was sentenced to eleven years in prison and fifteen years of probation. His driver's license was permanently revoked and he was also ordered to pay $12,000 to cover the Constables' burial expenses.
James was released in 1996. In November 2010, he was found in violation of his probation and was returned. He was released again in February 2013.
Links:
---