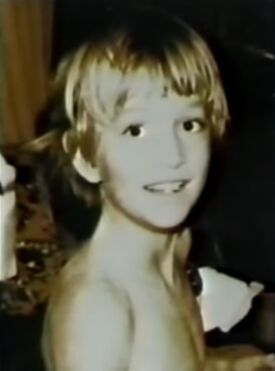 Real Name: James Russell
Case: Lost Brother
Date: 1986
Location: Oklahoma City, Oklahoma
Details:
Heidi Russell is searching for her younger brother, James, whom she hasn't seen in seven years. Heidi was placed in an Oklahoma City children's shelter by her father after a family tragedy, and James moved away. He was last seen in 1989 in San Benardino, California.
Extra Notes: This segment first ran on Unsolved Mysteries in the March 4, 1992 episode as part of a roll call of four Lost Love cases which also included Darlene and Davida Ebmeier, Thomas Manion and Steve, Rita and Pamela Madding.
Results: Solved. Heidi and James's father saw the broadcast and gave James's address. One week after the broadcast, Heidi and James were reunited in Amarillo, Texas.
Links: No known links.
---
Ad blocker interference detected!
Wikia is a free-to-use site that makes money from advertising. We have a modified experience for viewers using ad blockers

Wikia is not accessible if you've made further modifications. Remove the custom ad blocker rule(s) and the page will load as expected.