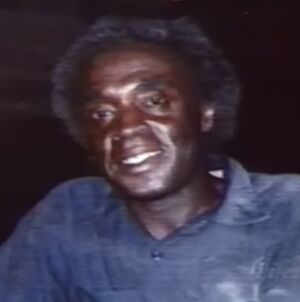 Real Name: James Donald King
Aliases: James Mince, David Michael Miller, Alfred King
Wanted For: Murder
Missing Since: September 1988

Details: James Donald King plead guilty to the murder of his first wife, Shirley King, whom he shot and killed in front of her mother in North Carolina on April 8, 1967. He was sentenced to life in prison for the murder. He escaped while working in the fields near prison in March of 1971, and was captured nine years later in March of 1980 while working as a janitor in Boston.
Surprisingly, only a few years later, in 1983, he was put on parole because the parole board believed that he lived a sufficient life while he was on the run. He married his second wife Gloria less than a year later, but she soon walked out. On September 11, 1988, Gloria was playing Bingo with friends when James arrived and asked to talk with her outside. A half hour later, she was found shot to death and King has been on the run ever since. He has been sighted several times in Florida, most recently in 1990, but has yet to be apprehended.
Extra Notes: The case was featured as a part of the May 22, 1991 episode. King was also profiled on America's Most Wanted.
Results: Captured. King was arrested after a viewer recognized him in Ohio. He soon fled as police tried to arrest him, but he was captured a few days later. He was sentenced to death for Gloria's murder but died of natural causes in 2013 while awaiting execution.
Links:
---
Ad blocker interference detected!
Wikia is a free-to-use site that makes money from advertising. We have a modified experience for viewers using ad blockers

Wikia is not accessible if you've made further modifications. Remove the custom ad blocker rule(s) and the page will load as expected.