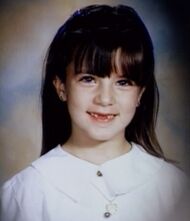 Real Name: Jaclyn Marie Dowaliby
Nicknames: Jackie
Location: Midlothian, Illinois
Date: September 14, 1988

Details: In September 1988, seven-year-old Jaclyn Dowaliby vanished in the early morning hours from her home. Police found a broken window, but it may have been a phony entry area as her stepfather, David, later recalled the back door having been left open. Several days later, her remains were found abandoned at a dump site six miles from the house. Without any clues for an intruder, the police focused on making a case on her parents instead.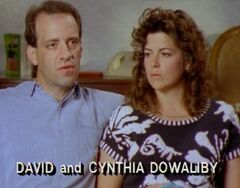 David was arrested and convicted of her murder on circumstantial evidence, but he was released on a lack of evidence after eighteen months in jail. As yet, her killer has yet to be identified. The police still believe they got the right killer and are not following up on the case. The only way her killer will be caught is if someone comes forward with new evidence.
Suspects: Although David was initially convicted in Jaclyn's murder, two other suspects had been considered and dismissed as having alibis.
Extra Notes: This case first aired on the November 18, 1992 episode. It was also featured on American Justice.
Results: Unresolved. Timothy Green, Jaclyn's uncle, who was considered a suspect, is now believed to have fabricated his alibi due to viewers tips.
Links:
---