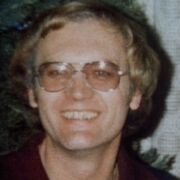 Real Name: Jack Brown
Nicknames: No Known Nicknames
Location: Ypsilanti, Michigan
Date: January 11, 1984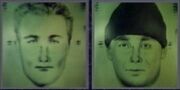 Details: Police are looking for suspects in the murder of Jack Brown, a real estate agent of Ypsilanti, Michigan. On January 11, 1984, two unknown men came into Jack's office and murdered him, none of the other people in the office were injured. It appeared that the murder was a contract hit and that the two men were hired. Everyone was mystified as to the motive, but Jack's wife knew he had mentioned writing the names of important powerful people connected to illegal activity, placing this piece of paper in a safe deposit box. She never found out who these people were, but the police think that these people could be involved with Jack's murder. Jack's wife went searching for a key that would belong to a safe deposit box but found nothing.
Suspects: None of the people Jack was investigating are known. Before Jack was murdered, his brother witnessed him becoming upset after talking on phone with an unknown person. The gunman is described as 6'0" and wore a beige jacket and light colored pants. The accomplice is described as 5'10" and wore coveralls and a blue knit stocking cap. The gunman was armed with a .38 caliber revolver, and the accomplice was armed with an automatic handgun.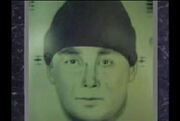 Extra Notes: This segment originally aired on the September 27, 1989 episode of Unsolved Mysteries.
Results: Unsolved
Links:
---
Ad blocker interference detected!
Wikia is a free-to-use site that makes money from advertising. We have a modified experience for viewers using ad blockers

Wikia is not accessible if you've made further modifications. Remove the custom ad blocker rule(s) and the page will load as expected.