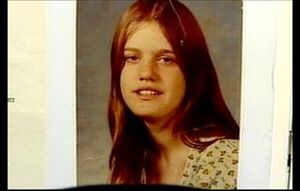 Real Name: Holly Marie Andrews
Nicknames: No known nicknames
Location: Columbine, Colorado
Date: December 26, 1976

Details: In December 1976, sixteen-year-old Holly Andrews had completed a two-month stay at the Fort Logan Mental Health Center where she was undergoing treatment for a drug habit and other issues. She was visiting her mother for Christmas on December 26 when she left the home in Columbine, Colorado, to go to a friend's house and vanished. Her naked body was found by skiers the next day and it was determined that she had been stabbed to death and sexually assaulted. The case would remain unsolved until 1983 when serial killer Henry Lee Lucas confessed to murdering her along with several other women. However, as the years went by, authorities realized that he was probably not her killer and that the real one is still at large.
Suspects: Henry Lee Lucas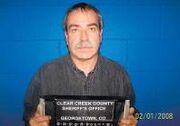 Extra Notes: The original airdate of this case is unrevealed; there are conflicting reports on whether or not this story was actually on Unsolved Mysteries.
Results: Solved. In 1997, Holly's mother passed away without ever knowing who killed her daughter. However, in February 2008, fifty-two-year-old Ricky Lee Harnish was arrested for her murder after his DNA matched that found at the crime scene. He pleaded to guilty to second-degree murder in her death and was sentenced to twenty-four years in prison.
Links:
---
Ad blocker interference detected!
Wikia is a free-to-use site that makes money from advertising. We have a modified experience for viewers using ad blockers

Wikia is not accessible if you've made further modifications. Remove the custom ad blocker rule(s) and the page will load as expected.