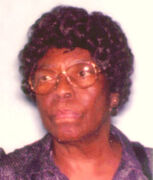 Real Name: Oscar and Lisa Smith
Nicknames: No Known Nicknames
Location: Albany, Georgia
Date: September 1995
Details:
74 year old Temperee Hawkins of Albany, Georgia, passed away in September of 1995 leaving no will and an unclaimed estate of $50,000. She was an only child who had married three times but never had any children. For many years she owned and operated a penny candy store in Albany. In the summer of 1994, Albany was hit was a series of torrential rainstorms and Temperee's home and store were damaged from the flooding.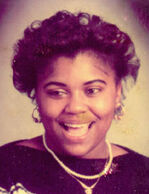 Although her house was rebuilt, she lost several person effects that included addresses, letters, books, and family photos. When she died a year later, investigators had no pictures of her cousin, Oscar Smith, who was her closest blood relative; he along with his daughter Lisa are Temperee's rightful heirs. However, they do have a picture of Lisa with her husband, Nathaniel Mitchell. They were last known to be in Philadelphia and the case remains unsolved.
Extra Notes: This case originally ran on the November 1, 1996 episode as a part of the special bulletin, along with Owen Walker.
Results: Solved. Lisa and Oscar were located thanks to the broadcast.
Links:
---
Ad blocker interference detected!
Wikia is a free-to-use site that makes money from advertising. We have a modified experience for viewers using ad blockers

Wikia is not accessible if you've made further modifications. Remove the custom ad blocker rule(s) and the page will load as expected.