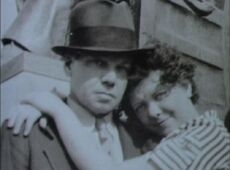 Real Name: Unrevealed
Case: Lost Heirs
Date: October 21, 1982
Location: Kansas City, Missouri

Details: A man who went by the name George Marsh was a retired laborer who passed away in a Kansas City nursing home in 1982. When he passed away, he left behind an unclaimed fortune of $175,000. His heirs have yet to be identified; however, investigators did find several clues among his possessions.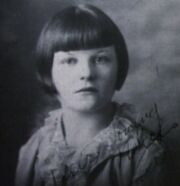 One document found was George's birth certificate, which showed that he had been born "Josef Zelenka" but at some point had changed his name. Several family photographs were found, including one which had "Your loving niece Eleanor" written on the front. Heir investigators are hoping to find George's family so that they can collect on his inheritance.
Suspects: George's birth name may have been Josef Zelenka. He is believed to have been married at least twice, to Catherine Zelenka and another woman. His niece is believed to have been named Eleanor. He also may have had a son.
Extra Notes: This segment first ran on the Unsolved Mysteries Special #3 on September 24, 1987.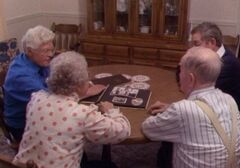 Results: Solved. George's niece, Eleanor Tolar, was watching the broadcast and was shocked when she saw her high school graduation picture. She also recognized the picture of George and realized that it was her "Uncle Joe". George's real name was confirmed to be Josef Zelenka. The Zelenka family lives in Rock Springs, Wyoming. Josef's brother Jim has been looking for him since 1931.
After the broadcast, Eleanor, Jim, and several other family members claimed his inheritance. The family, however, did not care for the money as much as they wanted to bury Joseph on the family plot.
Links:

---
Ad blocker interference detected!
Wikia is a free-to-use site that makes money from advertising. We have a modified experience for viewers using ad blockers

Wikia is not accessible if you've made further modifications. Remove the custom ad blocker rule(s) and the page will load as expected.