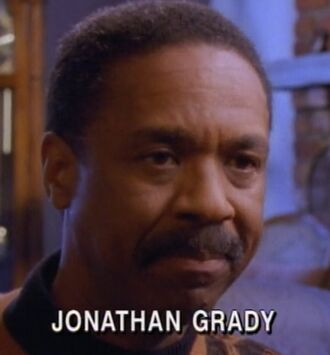 Real Name: Unrevealed
Case: Lost Heirs
Location: Los Angeles, California
Date: 1980
Details:
Jonathan Grady is a Los Angeles book collector. One day in 1980, at an antiques store, he bought a box with a family bible. The book was so old that it would cost $200 to repair it, so he put it away until a decade later when he needed a quote from the book of Job. He discovered that the bible was for the Charles Lazarus family.
He received one lead from a man who believed that Charles's wife was his aunt, but that he had lost touch with the family decades earlier. He is trying to contact any of the man's descendants to return the book to them.
Extra Notes: This segment was featured as part of the March 23, 1994 episode.
Results: Unsolved
Links: None
---
Ad blocker interference detected!
Wikia is a free-to-use site that makes money from advertising. We have a modified experience for viewers using ad blockers

Wikia is not accessible if you've made further modifications. Remove the custom ad blocker rule(s) and the page will load as expected.