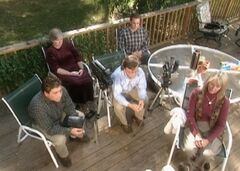 Real Name: Hartford Office of Paranormal Exploration
Case: Exorcism
Location: Hartford, Connecticut
Date: 1999
Details: A Hartford, Connecticut woman named Kathie claims that since she was a teenager, she believes that she has been possessed by demons. In 1999, she got in contact with a seven-member group called HOPE, which stands for the Hartford Office of Paranormal Exploration that has done over 100 exorcisms in the past, and asked if they can do an exorcism on her.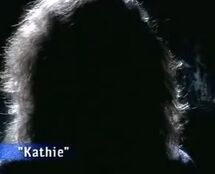 Unsolved Mysteries was allowed to film the shocking modern day exorcism of Kathie done by HOPE. Kathie claims that the exorcism done by the group has helped her extensively.
Extra Notes: The case was featured as a part of the June 11, 1999 episode.
Results: Unresolved. After the story was filmed, Kathie told Unsolved Mysteries that she did not need another exorcism and that she has been able to find a job for the first time in several years.
Links: None
---
Ad blocker interference detected!
Wikia is a free-to-use site that makes money from advertising. We have a modified experience for viewers using ad blockers

Wikia is not accessible if you've made further modifications. Remove the custom ad blocker rule(s) and the page will load as expected.