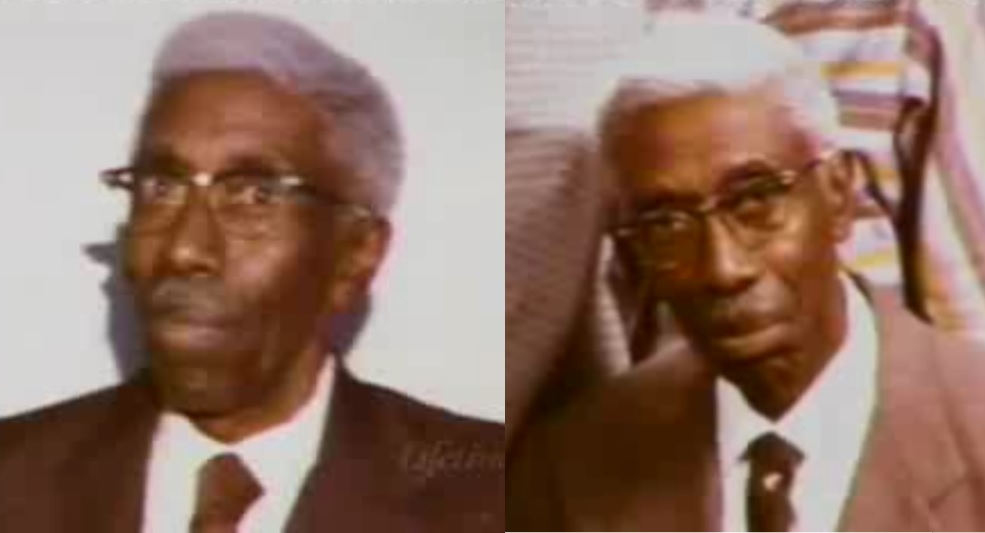 Real Name: George Owens
Nicknames: No Known Nicknames
Location: Nolensville, Tennessee
Date: July 22, 1985

Occupation: Church Minister
Date of Birth: 1905
Height: 5'11"
Weight: 160 Pounds
Marital Status: Married to Eileen Owens (Eileen died in 1989)
Characteristics: African-American Male, white hair and brown eyes, George wore eyeglasses and used a cane to help him walk.
Details: On Monday, July 22, 1985, respected Baptist minister George Owens disappeared after leaving his home in Nolensville, Tennessee. He was supposed to pick up his wife of sixty-seven years, Aileen, from the bus station in town following her doctor's appointment earlier that day. He was seen several times later that Monday hours after he was supposed to pick up his wife, but he seemed confused and disoriented. He was seen several miles away from his home by a service station worker who helped him replace a tire on George's car and gave him directions to Lobelsville, although it is believed that the worker may have misheard George and that George had actually asked for directions back to Nolensville. The last time he was seen was at a convenience store 50 miles from his home, where he told the clerk at the store that he could not find his wife. She believed that George was disoriented and confused, and he showed some distress over being unable to locate his wife but not enough to arouse suspicion; Not knowing George was missing, the clerk recommended that he check for his wife at the nearby medical clinic; He purchased some cigars and an ice cream cone and then left. Meanwhile, his wife Aileen and his brother Alfred filed a missing persons report. Six days later, George's car was found at the end of a dirt road in a wooded area. There was a pile of sticks in the back seat of the car, the keys were in the ignition, and George's cane was found propped up against the car. George's wife Aileen claimed that this did not make sense because he apparently treated his car like his "baby" and never walked long distances without his cane. A witness came forward claiming that he had seen a truck follow George's car up the dirt road where it was found. Some believe that George may have met with foul play after he left the convenience store, or that he may have suffered a stroke and parked his car where it would be later found. There was no further sign of George Owens, no clues to his whereabouts, and he has never been found. His wife passed away in 1989.
Suspects: It is suspected that George may have amnesia due to a minor stroke that he had after he vanished. It is also suspected that George may have met with foul play, mainly due to the truck seen following George's car to where it would later be found.
Extra Notes: The case was featured as a part of the August 19, 1992 episode.
Results: Unsolved
Links:
---
Ad blocker interference detected!
Wikia is a free-to-use site that makes money from advertising. We have a modified experience for viewers using ad blockers

Wikia is not accessible if you've made further modifications. Remove the custom ad blocker rule(s) and the page will load as expected.