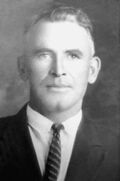 Real Name: George Conniff
Nicknames: No Known Nicknames
Location: Newport, Washington
Date: September 14, 1935

Details: Deputy George Conniff was shot in the line of duty on September 14, 1935, while interrupting a milk robbery in progress. He was rushed to the hospital and briefly regained consciousness but was unable to give any information on the people that shot him. Ten hours later, he died from the injuries. An investigation soon began led by George's friend Sheriff Elmer Black. However, despite Elmer's efforts, the killer was never caught. In 1985, Tony Bamonte began investigating Conniff's murder, and soon found a witness who claimed to know the identity of George's killers. The witness was a detective named Charles Sonnabend, and he allegedly went to the Seattle prosecutor in 1955 and told him he knew who the killers were. Sonnabend said that in 1935 he arrested a suspect named Casey Logan who was suspected of several milk robberies. Logan eventually named Clyde Ralstin, another detective, as being involved in the murder. In 1955, Sheriff Black, after hearing this story, insisted that the case be re-opened and that he help investigator. Just three months later, however, Black died suspiciously after "falling" from a bridge. The case once again became cold until 1985 when Bamonte began re-investigating the case. Bamonte's research soon became public and several witnesses came forward. Pearl Keo met with Bamonte and said that her friend, Virgil Burke, was involved in George's murder, along with Logan and Ralstin. Pearl said that Virgil had confessed to the murder to her husband in the 1940s and said that Ralstin had covered up their crime. Ralstin was able to get past a roadblock that had been set up by officers since he was a detective. In 1989, two more witnesses came forward: Daniel Mangan and Bill Parsons, who were both officers at the time of George's murder. On the night of September 14, 1935, they were told to dispose of a package by their superior. They threw the package, which was in the shape of a gun, into a nearby river. Recently, Dan showed Bamonte where he had been standing on the bridge when he dropped the package. Fortunately, the river had been dammed recently, so Bamonte and several others were able to search the dry river bed. Within minutes, they were able to find a pistol that is presumed to be the one that Dan threw into the river. Bamonte is convinced that this was the gun that was used in George's murder. Bamonte believes that Clyde Ralstin, Casey Logan, and Virgil Burke were the killers of George Conniff. At the time of the broadcast Ralstin was the only suspect still alive. However, the murder remains oficially unsolved because there is not enough evidence to make an arrest.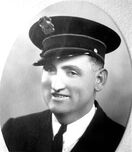 Suspects: The police have identified a suspect named 90-year-old Clyde Ralstin in this case, who was police officer at the time of George's murder.
Extra Notes: This segment originally aired on the January 10, 1990 episode of Unsolved Mysteries.
Results: Unresolved. Ralstin continued to maintain his innocence until he died in January 1990. Authorities now believe that he and the other two suspects were most likely the killers. However, the case has never officially been solved.
Links:
---
Ad blocker interference detected!
Wikia is a free-to-use site that makes money from advertising. We have a modified experience for viewers using ad blockers

Wikia is not accessible if you've made further modifications. Remove the custom ad blocker rule(s) and the page will load as expected.