Real Name: Frank Lloyd Isley Jr.
Aliases: None Known
Wanted For: Burglary, Questioning
Missing Since: February 21, 2000

Details: Frank Isley was the boyfriend of Lisa Myers. After getting married at eighteen and divorced after allegations of abuse, she soon appeared to her parents with a new boyfriend. Her parents were happy for her; Frank Lloyd Isley was polite, ambitious, and appeared to care greatly for Lisa.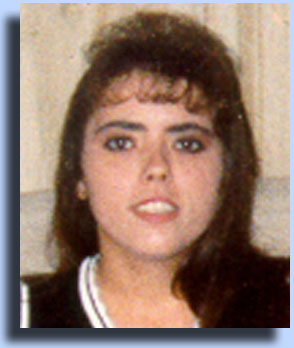 Over the next year, Isley became increasingly possessive and paranoid but Lisa seemed oblivious. Within a year, she had moved into Frank's home in Conway, South Carolina, which apparently only accelerated Frank's mania. When the Myers visited Lisa on Labor Day in 1999, Frank was not there for 24 hours. In that time, Lisa confided in her parents that Frank was heavily abusing drugs. Her parents convinced her to come back to their home in Greensboro, North Carolina. By the time they arrived, Frank had left over a dozen messages on their answering machine. The next day, Frank showed up and tried to get Lisa to come to a nearby motel to talk things over. When she went with him, he took her back to Conway instead. She called her mother the next day and said that she would stay to help Frank with a job at home, but would return to Greensboro within a few weeks.
That was the last time the Myers ever heard from their daughter. After being unable to contact Lisa for two weeks, the Myers went to Conway only to find that the home Lisa and Frank were living in ransacked and empty. They reported Lisa missing and began driving around Conway looking for her. While they were driving, they saw Frank Isley, but when they tried to approach him, he jumped into his truck and drove away. When Horry County police entered Isley's name in a national database, they discovered that he had been arrested in Georgia on drug charges and was out on bail. Authorities waited for Isley at the courthouse on February 21, 2000, but he failed to appear and has not been seen since. Frank Isley is wanted only for questioning in Lisa's disappearance, but is also wanted on unrelated drug and burglary charges.
Extra Notes: The case was featured as a part of the August 19, 2002 episode.
Results: Captured. In 2003, Frank Lloyd Isley was arrested in New Mexico. No evidence found to convict him Lisa's disappearance.
Links:
---
Ad blocker interference detected!
Wikia is a free-to-use site that makes money from advertising. We have a modified experience for viewers using ad blockers

Wikia is not accessible if you've made further modifications. Remove the custom ad blocker rule(s) and the page will load as expected.