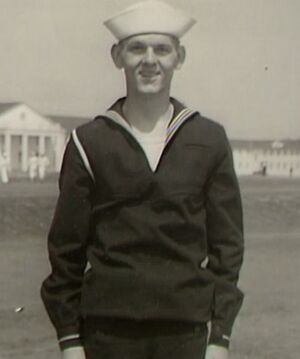 Real Name: Frank Joseph Bloomer
Case: Lost Loved One
Location: Italy
Date: September 11, 1943

Details: Frank Joseph "Frankie" Bloomer was a Navy seaman during World War II. His ship, the USS Rowan, was hit by a torpedo and sunk near Italy on September 11, 1943. When a photo of the ship's survivors was found by Frankie's mother, she believed one of the men in the photo was her son. She took the photo to a mortician who analyzed photographs, and it was determined that the man was most likely Frankie. When his mother died, Frankie's niece, along with other relatives, began searching for him.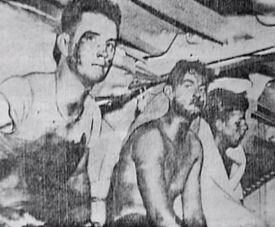 Extra Notes: This segment was featured as part of the January 30, 1991 episode.
Results: Solved. One of the other USS Rowan survivors revealed that the man in the photo was not Frankie Bloomer. The Bloomer family is glad that they have a resolution to their search.
Links: None
---